Craig Peterson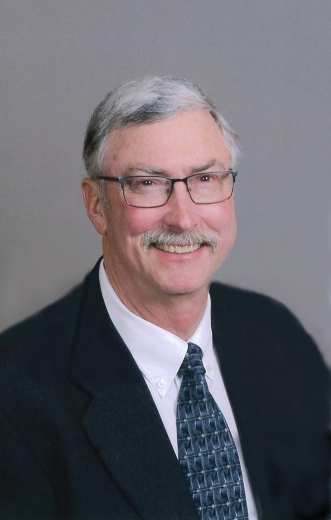 Craig A. Peterson, 66, of Dayton, Iowa, passed away Tuesday morning, October 20, 2020, at the Israel Family Hospice House in Ames, surrounded by his family. A Celebration of Life Service will be held 2:00 p.m., Monday, October 26, 2020, at Emanuel Lutheran Church in Dayton. Rev. Rod Meyer will officiate. At the request of the family – please wear a mask. Burial will follow at the Dayton Cemetery. Memorials may be left to Emanuel Lutheran Church in Dayton.
How do you say all that there is to say about a life? Especially the life of Craig Allen Peterson, born February 12, 1954 in Fort Dodge, Iowa, to Kenneth and Gwen (Reed) Peterson. Craig was a lot of different things to a lot of different people. He was a son and brother who grew up watching his dad work on the family farm where he was raised near Dayton, IA. Following in a three-generation tradition, Craig would eventually take over the farm and work that ground all his life. Craig was a fun and selfless friend. He attended and graduated from Grand Community Schools in 1972 where he loved playing basketball, golf and cruising in his '64 Chevy listening to 8-track tapes. The friends he met through school and those he made along the way, would come to be true life-long friends. To know Craig, was to like Craig. He was a loving and devoted husband. Craig's goofball sense of humor caught the eye of Barbara Dunstone and the two fell in love. On July 26, 1980 he married Barb in the Emanuel Lutheran Church in Dayton, holding a reception back on the farm with family, friends and even the pigs. The two recently celebrated their 40th wedding anniversary at the family lake cabin on Big Deep Lake in Hackensack, Minnesota. Craig was a father. Along with Barb, he raised son, Kent born in 1982 and daughter, Hayley born in 1984 on the same farm he roamed as a child. Craig gave his children the gift of a beautiful love-filled life and was proud his grandchildren Grant, Noah and Adam would be growing up doing the same.
Church was an important part of Craig's life, where he was on the Church Council, an usher, mentor and the "maintenance man" at Emanuel Lutheran Church in Dayton. Craig was the caregiver of the Peterson Heritage Farm and loved hosting the Peterson family reunions at the family farm. He was also known for his wonderful sense of humor and was the fun uncle and grandpa, often making his unique sounds, doing card tricks and sharing lots of smiles and laughs. Craig enjoyed being on the farm, music and going to rock concerts, travel and cruising, golfing, having morning coffee in Boxholm with his friends (which he rarely missed), all things chocolate, vacations at Big Deep Lake and spending time with his friends, children, grandchildren and wife.
Survivors include his wife, Barbara Peterson, of Dayton, IA; son, Kent (Abby) Peterson of Dayton, IA; daughter, Hayley (Cory) Anderson of Ankeny, IA. Craig is also survived by his 3 grandchildren: Grant, Noah and Adam Peterson; one brother Mark (Maureen) Peterson of Hoschton, GA; one sister Sue (John) Swanson of Paton, IA; one brother-in-law Paul Thompson of Eldora, IA; two sister-in-laws Pat (Ron) Allar of Eden Prairie, MN and Deb Dunstone of Coon Rapids, MN; mother-in-law Phyllis Dunstone of Bloomington, MN; one uncle Gerald (Marlene) Reed of Ft. Dodge, IA; and several nieces, nephews and cousins. Craig was preceded in death by his father, Kenneth Peterson; mother Gwen Peterson; brother Marvin Peterson; sister Rita Thompson; father-in-law William Dunstone; and his grandparents.
Visit Carson~Stapp Funeral Home by clicking here.
Category:
Mid-America Publishing
This newspaper is part of the Mid-America Publishing Family. Please visit www.midampublishing.com for more information.