Dorothy Miller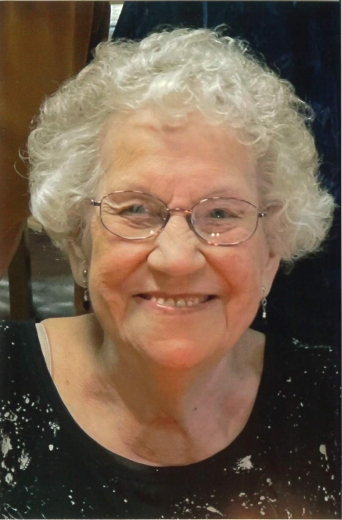 Dorothy M. Miller, 94, of Ogden, Iowa, passed away on Monday, June 20, 2022 at Boone County Hospital in Boone, Iowa.
A celebration of life will be held by Dorothy's family at a later date. Carson-Stapp Funeral Home in Ogden has been entrusted with arrangements. For online obituaries and condolences, please visit: www.carsonstappfuneralhome.com
Dorothy Mae Bjork, daughter of Harry and Mayme Bjork was born on June 11, 1928 at the family farm in Paullina, Iowa. She attended country schools until eighth grade. Dorothy then attended Paullina High School where she graduated with the class of 1946. Following graduation, she attended American Institute of Business (AIB) in Des Moines, Iowa where her primary focus was accounting and bookkeeping. Upon completion of her studies, Dorothy worked for the Paullina Elevator as a bookkeeper.
On August 31, 1947, Dorothy was united in marriage to Lawrence G. Oeffner. To this union three children were born: Arlis, Brian and Renee. In 1961, Dorothy and her family moved to Ogden.
On January 10, 1986, Dorothy was united in marriage to Larry G. Miller in Phoenix, Arizona. The couple continued to reside in Ogden where Dorothy worked numerous jobs including the Ogden Reporter, Mid Iowa Concrete and Ogden Oil Company.
Dorothy enjoyed fishing, boating, crocheting, playing cards, playing slot machines and loved animals. Most of all, Dorothy loved spending time with her family and friends.
Survivors include her husband, Larry G. Miller of Ogden, IA; son, Brian (Patti) Oeffner of Johnston, IA; daughter, Renee (Red) Wagenaar of Paullina, IA, stepson, Kelly (Arvella) Miller of Urbandale, IA; several nephews, nieces, and her cat, Tony.
In addition to her parents, Dorothy was also preceded in death by her daughter, Arlis, and her four brothers; Vernon, Delbert, Harley, and Orville.
Memorials may be mailed to: Larry G. Miller, PO BOX 4, Ogden, Iowa, 50212 in memory of Dorothy.
Category:
Mid-America Publishing
This newspaper is part of the Mid-America Publishing Family. Please visit www.midampublishing.com for more information.