Hazel Peterson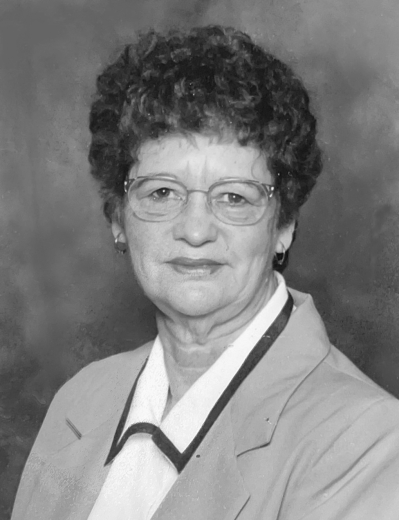 Hazel A. Peterson, 85, of Ogden, Iowa, passed away on Friday, March 4th, 2022, at the Boone County Hospital.
Funeral services are Thursday, March 10, 2022 at 10:30 a.m. at Zion Lutheran Church in Ogden. Rev. Stephen Ude will officiate. Burial is at Glenwood Cemetery in Ogden. Visitation is Wednesday, from 5:00 to 7:00 p.m. at Carson Stapp Funeral Home in Ogden. Hazel's funeral service will be live streamed on Carson-Stapp Funeral Home Facebook page. For online obituaries and condolences, please visit www.carsonstappfuneralhomes.com
Hazel Arlene Peterson was born on November 3, 1936, in Boone, Iowa, the daughter of Charles and Etta (Elsberry) Martin. She was a graduate of Boone High School.
She was a Certified Nurse's Aide and Resident Treatment Worker at Woodward State Resource Center, and most importantly a homemaker.
Hazel was a member of Zion Lutheran Church in Ogden. Her favorite pastimes included square dancing with her husband, admiring her flowers, birdwatching, cooking, and caring for her cats. She especially loved laughing with friends, old and new, and creating memories with her family.
Survivors include her son, Michael and his wife, Annette Peterson of Runnells, Iowa; daughter, Tamera J. Grandison of Holyoke, Massachusetts; three grandchildren, Rebecca Peterson, Eric Peterson, and Melisa Anne Leiter; sister, Alice Whittlesey of Boone, brother, Bill (Gerrie) Martin of rural Boone, as well as many nieces and nephews.
She was preceded in death by her husband, Kenneth Peterson, parents, brothers Gerald, Raymond, Albert, Wallace, and Richard (Dick) Martin, sisters Maxine Duncan and Diane Riffel, son-in-law, Anthony Grandison, and her grandson, Michael Grandison.
Memorials may be left to the discretion of the family.
Category:
Mid-America Publishing
This newspaper is part of the Mid-America Publishing Family. Please visit www.midampublishing.com for more information.