Ian Marcel Monti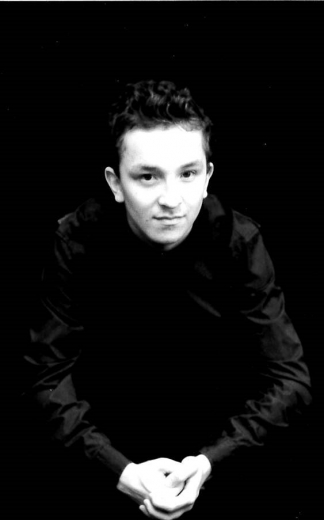 Ian Marcel Monti was born to Rhonda Maas and Robert Monti in Spirit Lake Iowa on November 22nd 1993. He passed away peacefully at home surrounded by his family and friends after a long, hard fought battle with cancer, on May 21st 2022.
Ian graduated from Boone High School with the class of 2013. He loved video games and his XBOX, going to movies with his good friend Sean, all animals and going to Buffalo Wild Wings any chance he could get. He also enjoyed his time spent at the Rose Center where he had many close friends.
Despite being affected with health issues from an early age, Ian rarely complained. He was very appreciative of the care he received from his many doctors, nurses and medical staff, always saying please and thank you no matter what he was going through or how he felt. His positive attitude was inspiring to others and even though he was only here for a short time, his purpose was to no doubt show us to be gracious and appreciative, fearless and mostly to always be kind to others. His smile and laugh were contagious and he will be greatly missed by those who loved him and those who had the joy of meeting him.
Left to cherish his memory are his mother Rhonda Maas of Ogden, Father Robert Monti of Florida, his grandfather Richard Schmidt of Ogden, Uncle Julian Schmidt of Ogden and his son Mack of Iowa City, Uncle AJ Schmidt and family from Hawaii, as well as numerous aunts, uncles, cousins and many friends.
He was proceeded in death by his grandmother Lorraine Schmidt, great-grandmother Billie Burgess, Grandmother Rose Marie Caldwell, Grandfather Roger Maas and many beloved pets.
A celebration of Ian's life will be held at a later date. Memorials in memory of Ian can be made to the family. Arrangements were entrusted with Carson-Stapp Funeral Home in Ogden. For online obituaries and condolences, please visit: www.carsonstappfuneralhome.com
We will miss his strength, love and kindness more than words can say.
Category:
Mid-America Publishing
This newspaper is part of the Mid-America Publishing Family. Please visit www.midampublishing.com for more information.