Junior Taylor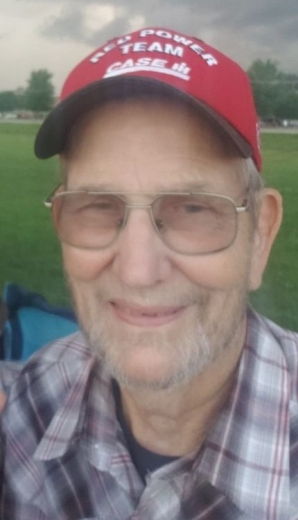 Junior Taylor, 80, of Ogden, Iowa passed away on Saturday, September 5, 2020 of injuries he sustained in an automobile accident.
Junior's wishes were to be cremated. A Celebration of Life Service for Junior will be held at 11:00 a.m. on Saturday, September 19, 2020, at Waters Edge Church in Ogden. Pastor Rick Summerhays will officiate. Burial will follow at Glenwood Cemetery in Ogden. Visitation will be held before the service from 9:00 a.m. to 11:00 a.m. on Saturday at the church.
Junior Isaac Taylor was born on July 4, 1940, in Adams County, Illinois the son of Isaac and Georgia Ann (Wright) Taylor. He grew up in Avon, Illinois. Junior was married for a short time to Becky and to this union Lisa Lou was born. On June 7, 1969, Junior married Julia Lambiaso in Abingdon, IL. The couple lived in Altona, IL. until moving to Ogden in 1979. After moving to Ogden, Junior worked at a hog confinement east of Ogden. He also worked at Bergstrom Seeds, Ag Serve, Duncan Heating and Plumbing in Boone, Mower Electric and Carson Electric.
His hobbies included gardening, fishing, and watching and feeding birds. Junior especially loved spending time with his children, grandchildren and great grandchildren.
Survivors include his children, Jack (Shelly) Taylor of Red Wing, MN, Jill (Mike) Ahrens of Ogden, Jessica (friend Ryan Swagler) Addy of Ankeny, Jason Taylor of Ogden; and Lisa Taylor; 10 grandchildren, James, Joyanna, Abigail, Elijah, Gabriel, Mikael, Stephon, Mackenzy, Isaac, and Ava; and four great grandchildren, Ivan, Calleigh, Brantley and Clark.
Junior was preceded in death by his wife, Julia; five siblings, Joe Taylor, Grace Nevius, Ruth Ingram, Kenneth Taylor and Esther Morris.
Memorials may be left to the discretion of the family.
Visit Carson~Stapp Funeral Home by clicking here.
Category:
Mid-America Publishing
This newspaper is part of the Mid-America Publishing Family. Please visit www.midampublishing.com for more information.