Lawrence Earl Siglin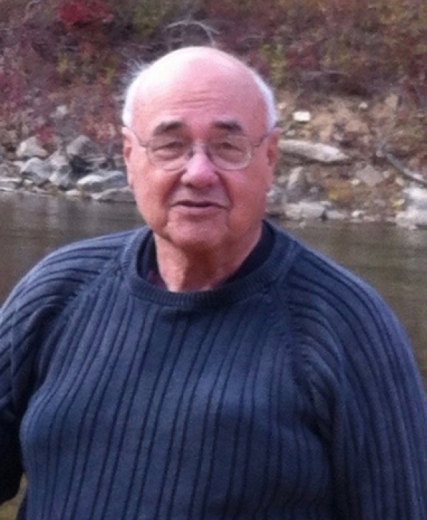 Lawrence "Earl" Siglin was born to Jacob and Marie Siglin on June 26, 1938, in Ogden, IA. He passed away on August 19, 2020, at Cox Memorial Hospital in Springfield, MO, where he was being treated for Covid 19. When he was told he would need to be intubated, he declined the treatment, saying he was ready to join his Lord Jesus Christ in heaven. He died the same day.
Earl grew up on family farms near Woodward, IA, and Ogden, IA. He attended school in Marcy Center, K-8, graduated from Ogden High School, and was a member of the Swede Valley Lutheran Church. For many years he worked as an active farmer with his father in the Ogden area.
Like many of his contemporaries he grew up with a love of fast cars and drove them to the limit. He joined a local bowling team and became so good he considered going professional. He had a great laugh, a large circle of friends, and was fun to be around. He never married but loved children.
Earl came to feel that his purpose in life was to preach the Gospel. He helped many people in need both spiritually and financially. His ministry included an Ogden Baptist Church and the Berean Baptist Church in Boone, IA. He also started broadcasting weekly sermons for a radio station in Boone, IA, which were very popular. Later he moved to Falls City, NE, to pastor a small church and then to St. Joseph, MO, where he started a prison ministry. He continued the prison ministry when he moved to the Branson, MO, area and was involved with several churches there.
Earl was preceded in death by his parents and is survived by his brothers, Roger Siglin (Jacqueline), Alpine, TX, and Donald Siglin (Helen), Oro Valley, AZ; nephews and nieces: Kurt Siglin (Brooke), Spokane, WA, JoAnn Siglin (Mark), Frisco, CO, Douglas Siglin (Apna), Rotterdam, The Netherlands, DiAnne Siglin Ball ( Jason), Tucson, AZ; great-nieces: Regan Siglin Russell (Howland), Boston, MA, Hannah Siglin, Los Angles, CA, plus many cousins, other relatives, and friends.
Because of the COVID-19 pandemic, no services are planned at this time. When the situation eases, the family plans to have a memorial for him. They will send an announcement of the time and place when it is possible.
Category:
Mid-America Publishing
This newspaper is part of the Mid-America Publishing Family. Please visit www.midampublishing.com for more information.