Mike Sorenson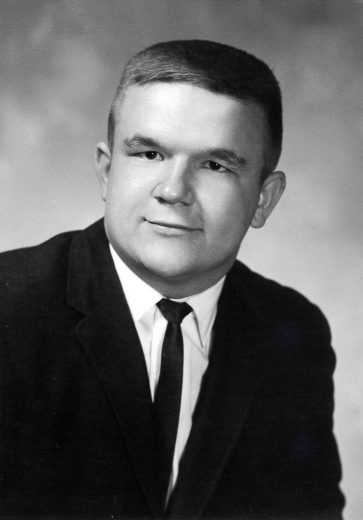 Mike D. Sorenson, 73, of Ogden, Iowa, passed away on Saturday, March 19, 2022 at Accura Healthcare of Ogden, Iowa, while under the care of Suncrest Hospice.
A celebration of life service will be held at 10:30 A.M. on Thursday, March 24, 2022 at Zion Lutheran Church in Ogden.  Rev. Lyle Hansen will officiate.  Burial will be at Mineral Ridge Cemetery in Ridgeport.  Visitation will be Wednesday, from 5-7 p.m., at Carson – Stapp Funeral Home in Ogden.  For online obituaries and condolences visit: www.carsonstappfuneralhome.com
Michael Duane Sorenson was born on July 30, 1948, in Manning, Iowa, the son of Lowell and Shirley (Bennett) Sorenson.  He graduated with the Boone High School class of 1966, and then received his Associates Degree from Boone Jr. College in 1968.
Mike was united in marriage to Peggy Anderson on August 4, 1973, in Boone, Iowa.  Their marriage was blessed with two sons, Shane and Chad.  Peggy passed away on May 22, 1987.
On April 11, 1992, Mike was united in marriage to Connie Anderson at Zion Lutheran Church.
Mike was employed as a meat cutter at Oscar Mayer in Perry for 20 years and then worked as an assembler at Hach Chemical in Ames for 26 years, retiring in 2012.  He belonged to Zion Lutheran Church in Ogden.
Mike was preceded in death by his grandparents, parents, aunts and uncles, first wife, Peggy Sorenson, his brother-in-law, Tom McLaughlin, and sister-in-law, Diane Moorman.
Survivors include his wife, Connie Sorenson of Ogden, IA; two sons, Shane (Jodi) Sorenson of Pleasantville, IA, and Chad Sorenson of Boone, IA; two stepsons, Chad (Debra) Claire of Ogden, IA, and Marcus (Dena) Claire of Johnston, IA; grandchildren, Cale Sorenson, Kaydence Sorenson, Jennifer Claire, Christian Claire, and Logan Quist; sister, Patty McLaughlin of Ames, IA; nephew, Dave (Barbara) McLaughlin and their children, Dylan and Karys of Virginia Beach, VA; and other relatives.
Memorials may be left to the discretion of the family.
Category:
Mid-America Publishing
This newspaper is part of the Mid-America Publishing Family. Please visit www.midampublishing.com for more information.