Raymond Teasdale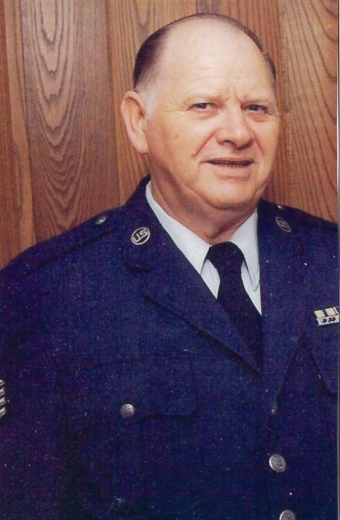 Raymond "Ray" Teasdale, 87, of Ogden, Iowa, passed away on Saturday evening. March 12, 2022, at Sunny View Care Center in Ankeny.
A funeral service for Ray will be held at 5:00 P.M. on Thursday, March 17, 2022 at Carson-Stapp Funeral Home in Ogden, Iowa.  Pastor Evelyn Lewiston will officiate. Visitation will begin at 4 P.M. on Thursday until the time of service at the funeral home. Graveside services will be held at 12:30 P.M. on Monday March 21, 2022 at the Iowa Veterans Cemetery in Adel, Iowa with graveside funeral honors accorded by the U.S. Air Force Honor Guard.  For online obituaries & condolences visit www.carsonstappfuneralhome.com
Raymond Eugene Teasdale, son of Raymond and Anna Teasdale was born in Madrid, Iowa on December 30, 1934.  He was a Perry High School graduate and joined the Air Force as an aviation mechanic. He worked on B-52's, C-47 Skytrains and many other aircraft. He would leave for days or weeks to fix planes that were shot down during the Vietnam War, in which he served for 11 months and 27 days.  He proudly served his country from 1958 – 1975.  After his retirement from the Air Force he worked as an assistant supervisor of the custodial department at the Iowa Department of Transportation in Ames, Iowa.
Ray enjoyed hunting and fishing, camping, tinkering with woodworking, playing cards, cribbage, and traveling.  He and his wife traveled to several places and especially loved Hawaii.  In his younger years, he enjoyed coaching his daughters' softball leagues and enjoyed smoking a good cigar and his pipe.  In 1985, he entered and won the Iowa State pipe smoking championship at the Iowa State Fair.  Whenever he was asked if there was anything he wanted or needed, he would always say: "a million dollars" and then smile.
Ray met and married his first wife Sylvia Dianne Currier on November 28, 1957, till 1978.  He was later united in marriage to Jean Ann Ball in Missouri on July 26, 1984.
Ray will be missed by his family and friends.  
Ray is survived by his wife, Jean Teasdale of Ogden, Iowa; 5 children, Larry (Elaine) Teasdale of Florida, Maryanna (Les) Holland of Ames, Iowa, Dianna (Michael) Weatherly of Mountain Home, Arkansas, Rita (Brent) Brueland of Boone, Iowa, and Raymond Jr (Tammy) Teasdale of Florida; 3 step-children, Doug (Tina) Chaney of Lee's Summit, Missouri, Marsha (Randy) Lincoln of Woodward, Iowa, and Sandra (Todd) Matthews of Ogden, Iowa; 15 grandchildren and 15 great-grandchildren; plus numerous nieces, nephews and cousins.
In addition to his parents, Ray was also preceded in death by his two sisters, Beatrice Mowrer and Betty Ridnour; daughter-in-law, VanBora Teasdale; and two grandchildren, Marshall and Anna Teasdale.
Category:
Mid-America Publishing
This newspaper is part of the Mid-America Publishing Family. Please visit www.midampublishing.com for more information.