Shirley M. Rex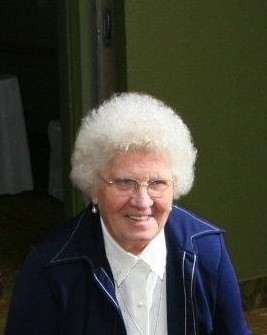 Shirley M. Porter Rex, 86, of Ogden, Iowa, passed away on Tuesday, May 24, 2022 at Westhaven Community in Boone, Iowa.
Funeral services for Shirley will be held at 10:30 a.m. on Friday, May 27, 2022 at Carson-Stapp Funeral Home in Ogden, Iowa. Rev. Evelyn Lewiston will officiate. Burial will follow at Glenwood Cemetery in Ogden. A visitation will be held from 5-7 p.m. on Thursday, May 26, 2022 at Carson-Stapp Funeral Home. For online obituaries and condolences, please visit: www.carsonstappfuneralhome.com
Shirley Marie Carstensen, daughter of Clarence and Alice (Namanny) Carstensen was born on October 23, 1935 in Jefferson, Iowa. Shirley received her education in Jefferson where she graduated from Jefferson High School.
Following her education, Shirley married Don Porter. To this union five children were born: Pam, Bryon, Sheri, Kent and Kevin. Mr. Porter passed away on July 30, 1991. She later married Eldon Rex. The couple resided in Perry. Eldon passed away in 2012. In 2019, she moved to Boone.
Shirley enjoyed baking bread, gardening, quilting and spending time with her family.
In addition to her parents, Shirley was also preceded in death by her husbands, Donald Porter and Eldon Rex; son-in-law, Arnie Anderson; and her brother, Kenneth Carstensen.
Survivors include her two daughters, Pam (Ron) Phipps and Sheri Anderson both of Boone, IA; three sons, Bryon (Julie) Porter of Gilbert, IA, Kent (Kim) Porter both of Algona, IA; and Kevin (Brenda) Porter of Boone, IA; 10 grandchildren; 23 great grandchildren; sister, Evelyn Taylor and her brother, Glenn Carstensen.
Memorials may be left to the discretion of the family.
Category:
Mid-America Publishing
This newspaper is part of the Mid-America Publishing Family. Please visit www.midampublishing.com for more information.