Anna Louise Woods, 96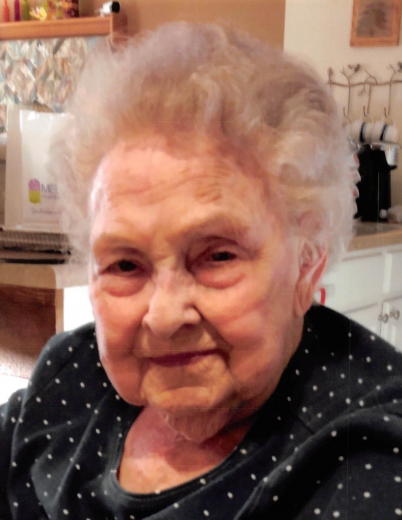 Anna Louise Woods
Ankeny
Anna Louise Woods, 96, passed away on June 6, 2021, at Iowa Methodist Medical Center in Des Moines. She was born in Allerton, Iowa, on October 3, 1924, to Floyd and Grace Knapp.
Anna graduated from North High School in Des Moines and worked as an Occupational Therapist at Broadlawns General Hospital. Anna was a lifelong learner, continuing her education at Drake University where she received a master's degree in Special Education. She spent her career teaching special education at Ogden Middle School. In 1971, Anna was named American Business Woman of the year by the American Business Women's Association. Anna was an avid St. Louis Cardinals fan and loved watching the games. She enjoyed crocheting and making handmade gifts for her family and friends. Anna was also an active member of Church of the Brethren at Ankeny.
Anna is survived by her children, Sharon (Jim) Rice, Connie (Jerry) Carney, Michaelene (Chris) Kasper, and Robert (Carol) Nading; step-children, Dee Woods and Kay Kuhns; grandchildren, great-grandchildren and great great-grandchildren; sisters, Lucille Woodyard and Carol Rhoads; a host of other loving family and friends. She was preceded in death by her husband, Loren Woods; grandson, Chris Kasper; and seven siblings.
Funeral services were held at 11:00 a.m., Tuesday, June 15, 2021, at Church of the Brethren at Ankeny, 417 SE Grant St, Ankeny, with burial to follow at Oralabor Cemetery. The family will receive visitors at the church, beginning at 9:30 a.m. on Tuesday.
Memorial contributions may be directed to the Church of the Brethren at Ankeny, in loving memory of Anna.
Online condolences may be expressed at www.HamiltonsFuneralHome.com.
Category:
Mid-America Publishing
This newspaper is part of the Mid-America Publishing Family. Please visit www.midampublishing.com for more information.