Audre Paulson, 95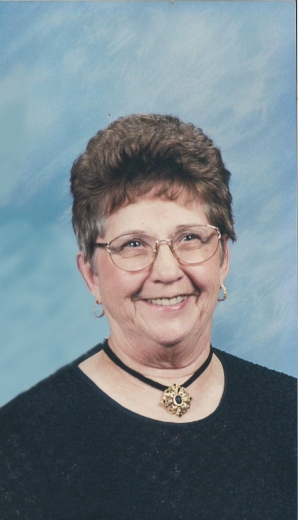 Audre Paulson, 95, of Ogden, Iowa, passed away peacefully on Sunday, December 19, 2021.
Audre Maxine was born on May 1, 1926 on her parents' farm south of Ogden, Iowa, the daughter of Ric and Ethelyn (Alm) Lindahl.  She was the middle of the middle of five children.  She received her early education in country school and graduated from Boxholm High School in 1943.  Following graduation, she worked at various jobs in Ogden and Boone.  She especially cherished the memory of a secretarial job at Iowa State University.  Audre married Merlin Paulson, the love of her life, on September 28, 1947, after dating for five years.  They were married nearly 69 years, until Merlin's passing.  The couple created their home southwest of Ogden, where they farmed and raised a family.  This union was blessed with three children, Stanley, Claudia and Peggy.
Audre cherished being with family and friends, dancing with Merlin, and playing cards at family get togethers.  She also enjoyed singing, being a member of several card clubs, being a 4-H leader, and selling Avon for 40+ years.  She and Merlin were proud that the Paulson family farm was designated a Century Farm.  She was a devoted and loving wife and mother.  Audre was especially proud of her grandchildren and great grandchildren.
She was preceded in death by her parents; husband, Merlin; son, Stan; daughter, Claudia; son-in-law, Everett; brothers, Wes and Rich; sister, Bonnie (Everett); brothers-in-law, Norris, Bud, and Gary; and two great grandchildren.
Audre leaves behind to cherish her memory, daughter, Peg (Kurt); grandchildren, Ben (Christa), John (Beth), Adam (Kara), Sara (Dan), Greg (Aimee), Jamie (Jordan), Erin (Wyatt), and Jessie; 13 great grandchildren; daughter-in-law, Jan; sister, Doris; sisters-in-law, Rita, Fran, Marva Jean, and Mary Janice; and several nieces and nephews.  She will be missed by all who knew and loved her.
Memorials will be given to Boone County 4-H Program and Augustana Lutheran Church. 
Visitation will be held from 5-7 P.M. on Wednesday, December 22, 2021 at Carson-Stapp Funeral Home in Ogden.  A funeral service for Audre will be held at 10:00 A.M. on Thursday, December 23, 2021 at Carson-Stapp Funeral Home in Ogden.  Burial will follow at Glenwood Cemetery in Ogden.  For online obituaries and condolences, please visit: www.carsonstappfuneralhome.com
Category:
Mid-America Publishing
This newspaper is part of the Mid-America Publishing Family. Please visit www.midampublishing.com for more information.