Barbara Petrone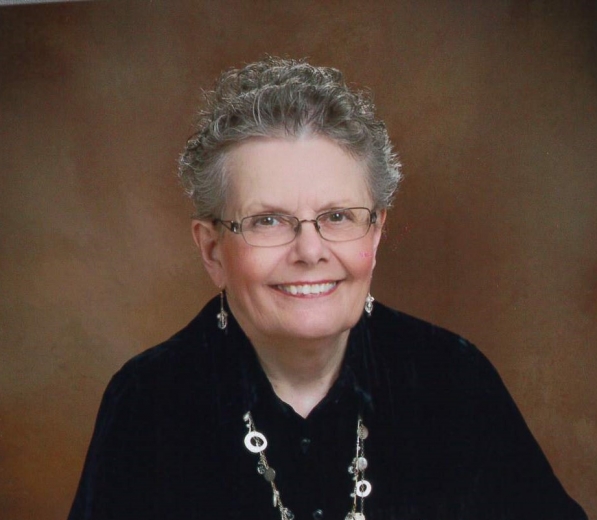 Barbara I. Petrone, 79, of Ogden, Iowa, passed away on Tuesday, November 15, 2022, at Israel Family Hospice House in Ames, Iowa.
A memorial service for Barbara was held at 10:30 a.m. on Saturday, November 19, 2022, at Community United Methodist Church in Ogden, Iowa. Rev. Evelyn Lewiston will officiate. Carson-Stapp Funeral Home in Ogden has been entrusted with arrangements. For online obituaries and condolences, please visit: www.carsonstappfuneralhome.com
Barbara Illeine Ferguson, daughter of Leone and Angeline (Haig) Ferguson was born on December 8, 1942, in Chicago, Illinois. She graduated from Ames High School with the class of 1961.
On June 1, 1963, Barbara was united in marriage to William R. Petrone, Jr. at the First Methodist Church in Ames, Iowa. The couple resided in Ames and Gilbert until moving to Clarion where they lived for many years. Barbara was a homemaker and was a dedicated mother in raising her two daughters, Gina and Angie. Barb was also an enthusiastic long term Girl Scout and Campfire leader long after her daughters aged out of the program. In 1999, the couple moved to Ogden. Barbara worked at Clark's Grocery for over 10 years until her retirement.
Barbara was a member of the Community United Methodist Church where she was very involved in the UMC women's group. She was also lay leader at the church for many years, served as treasurer of the Ogden Community Women, volunteered for Relay for Life, and enjoyed attending the McGraw Senior Center.
In addition to her parents, she was also preceded in death by her husband, William Petrone, Jr; brother, Alexander Ferguson and her sister, Joan Ferguson.
Survivors include her two daughters, Gina (Kevin) McKinney of Nevada, IA, and Angie Petrone of Cedar Rapids, IA; two grandchildren, Jordan and Grayson McKinney; two brothers, Jim (Paula) Ferguson of Anchorage, AK, and Ken (Chrisa) Ferguson of Solon, IA.
In lieu of flowers, the family recommends that memorials may be given to the American Cancer Association, in memory of Barbara Petrone, Ogden Relay for Life committee member.
Category:
Mid-America Publishing
This newspaper is part of the Mid-America Publishing Family. Please visit www.midampublishing.com for more information.