Beverly (Linn) Sturtz, 92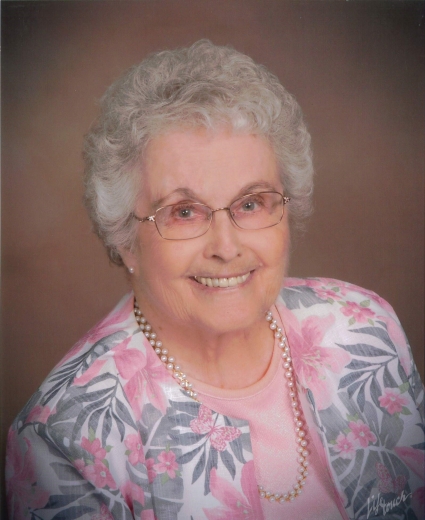 Beverly (Linn) Sturtz, age 92, of Boone, passed away on Tuesday, November 16, 2021 at the Eastern Star Masonic Home in Boone.
Beverly was the daughter of Rupert and Dollie (Stumbo) Linn born on January 29, 1929 at her parents' home in rural Pilot Mound. She graduated from Pilot Mound Consolidated School in 1946, and attended Drake University from 1946 until 1948 graduating with her Standard Elementary Teaching Certificate. She taught for 3 years and furthered her education at Drake with Saturday classes, night and summer schools.
On December 23, 1950, Bev wed Arthur L. Sturtz. Their marriage was blessed with four daughters, Cindy, Deniece "Dee", Elise, and Florilea "Lea".  In addition to being a loving wife and mother, Bev enjoyed music, making special birthday cakes for her grandchildren, playing piano and singing duets with Art at programs and funerals, as well as spending time with family and friends.  Bev was active in the community, a member of First Baptist Church in Boone, and donated to many organizations.
She was preceded in death by her parents; husband, Art; daughter, Elise Huffman; granddaughter, Margo Huffman; and brother Marlin (Janet) Linn.
She will be deeply missed by her large family, including daughters, Cindy (Daryl) Christensen of Ogden, Dee (Doug) Eckley of Panora, and Lea (Rick) Dennert of Naperville, IL; son-in-law, Dave Huffman of Boone; 13 grandchildren (Cory, Carey, Casey, Caley, Chris, Carl, Aaron, Bryce, Brooke, Ashley, Ryan, Toby, Brian); 27 great-grandchildren with another to arrive in January; a sister-in-law and husband, as well as many close nieces and nephews.
Visitation was held on Sunday, November 21, 2021 from 3:00 until 6:00 P.M. at the Schroeder-Reimers Memorial Chapel, Sixth and Marshall Streets in Boone. Funeral Service was held on Monday, November 22, 2021 at 10:00 A.M. at the First Baptist Church in Boone. Burial was in the Mineral Ridge Cemetery in Ridgeport.
In lieu of flowers, memorial donations may be directed to the family for charities and organizations that were close to Bev's heart.
Online condolences may be left atwww.schroedermemorialchapel.com.
Schroeder-Reimers Memorial Chapel at Sixth and Marshall Streets is in charge of arrangements.
Category:
Mid-America Publishing
This newspaper is part of the Mid-America Publishing Family. Please visit www.midampublishing.com for more information.