Bonnie A. Schleif, 88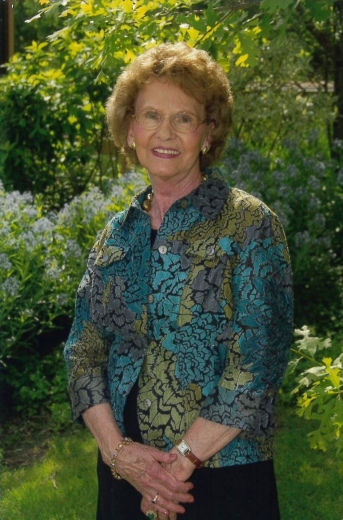 Bonnie A. Schleif, 88, of Boxholm, Iowa passed away at her home on Sunday, August 22, 2021 while surrounded by her loving family.
A visitation for Bonnie will be held from 10:00 A.M. until 12:00 P.M. on Saturday, August 28, 2021 at Carson-Stapp Funeral Home in Ogden, Iowa.  A graveside service will follow at 1:00 p.m. on Saturday at Lawn Cemetery east of Boxholm.  For online obituaries and condolences, please visit: www.carsonstappfuneralhome.com
Bonnie Ann Peterson, daughter of Melvin and Vera (Good) Peterson was born on February 5, 1933 in Grant Township, rural Boone County, Iowa.  She graduated with the Boxholm Consolidated High School class of 1951. 
Following high school, Bonnie moved to Des Moines and worked in various office secretarial jobs for a few years.  She then moved to Denver, Colorado for six years.  Bonnie took several trips to California, Florida and Hawaii.  In Hawaii is where she met her future husband, William W. Schleif II.  They were married the following year in Hawaii and resided in Long Island, New York. To this union two children were born, William and Laura. The couple later divorced and Bonnie returned to Boxholm where she raised her children.  She also found a career as a Medical Transcriptionist at the Boone County Hospital, where she continued to work for over 25 years until retiring in 1996.
Bonnie is survived by her son, William W. (Marcy) Schleif III of Boxholm; daughter, Laura (William) Grieser of Boone; grandchildren, Jesse (Kyndra) Sundell and their three children, Wade (Shelby Janssen) Sundell and their son, Tony (Shasta) Grieser and their two sons, Adam (Kathryn) Grieser and their two children, Tyler (Sherry) Grieser, Joshua (Kristin) Wilson and their son, Curtis (Karrie) Widener and their son; siblings, Jerry (Donna) Peterson of Iowa City, David Peterson of Boxholm, Jane (Terry) Mohr of North Carolina, Vance (Ginger) Peterson of Adel; sister-in-law, Martha Peterson;  and several nieces, nephews and cousins.
In addition to her parents, she was also preceded in death by her siblings, Gene Peterson, Jay Peterson, Wanda Pollman, John Peterson and Barbara Coxe.
Memorials may be left to the discretion of the family.
Category:
Mid-America Publishing
This newspaper is part of the Mid-America Publishing Family. Please visit www.midampublishing.com for more information.