Carol Mowrer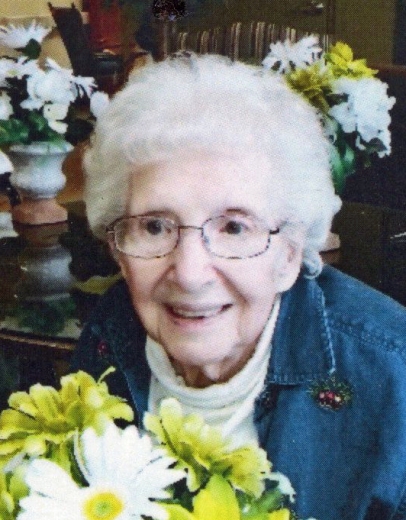 Carol Mowrer, age 92 of Perry, passed away on Tuesday, July 26, 2022, at the Perry Lutheran Homes Kings Garden Campus in Perry, IA. Funeral services will be held on Friday, July 29, 2022, at 10:30 a.m. at the Christ Lutheran Church in rural Bouton. Visitation will be on Thursday, July 28, 2022, from 3:00 p.m. to 7:00 p.m. with family present from 4:30 to 7:00 p.m. at the Carris Family Funeral Home & Cremation Care in Perry. Burial will be in the Fairview Cemetery at near Perry. Memorials will be given to the Perry Lutheran Homes and may be left at the Carris Family Funeral Home & Cremation Care. Online condolences may be left at www.carrisfuneralhome.com. The service will be live streamed on Facebook at https://www.facebook.com/Carris-Family-Funeral-Home-Cremation-Care-16712....
Carol Jean Mowrer was born on May 28, 1930, near Jamaica, IA to Sanford Vernard and Flora Anna (Fackler) Hume. She graduated Jamaica High School with the class of 1948. Carol was united in marriage to Harold Allen Mowrer at First Baptist Church in Perry, IA on March 15, 1950.
She was a member of the Christ Lutheran Church. She enjoyed visiting with people, reading and being active in her church. She loved doing craft with the children from the Acorns & Oak Day Care at King's Gardens.
In death she rejoins her husband Harold Mowrer, parents Sanford and Flora Hume, brother, Roy Hume, and sisters, Betty Henry and Doris Rainer, son, Kent Mowrer, and a granddaughter, Megan Mowrer.
Left to cherish Carol's memory are her children, Thomas (Melanie) Mowrer, Ogden, IA, Andrew Mowrer, Indian Springs, NV, and Nancy Lee Robinson, Venice, FL, daughter-in-law, Chris Mowrer, Madrid, IA, grandchildren, Logan Mowrer, Hubbard, IA, Cody Mowrer, Tomah, WI, Josie Mowrer, Madrid, IA, Maddie Mowrer, Madrid, IA, Raleigh Mowrer, Las Vegas, NV and Vanna Mowrer, Indian Springs, NV, and 11 great grandchildren.
Category:
Mid-America Publishing
This newspaper is part of the Mid-America Publishing Family. Please visit www.midampublishing.com for more information.