Charles Frantum, 79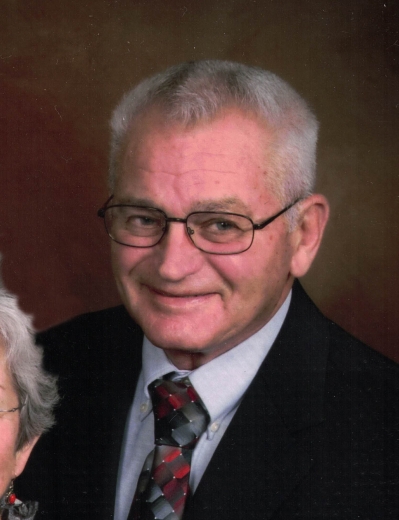 Charles "Buster" Frantum, age 79 of Woodward, passed away on Saturday, February 6, 2021 under hospice care in Madrid, IA. A memorial service in his honor will be held on Wednesday, February 10, 2021 at 5:00 p.m. at the Carris Family Funeral Home & Cremation Care in Perry. Everyone is encouraged to wear face coverings and practice social distancing while attending the service. Memorials will be given to family for later designation and may be left at the Carris Family Funeral Home & Cremation Care. Online condolences may be sent at www.carrisfuneralhome.com.
Charles "Buster" James Frantum was born on January 9, 1942 at Perry, IA to Charles George and Mary Ella (McDonald) Frantum. He graduated from Woodward High School and GI School for Agriculture in Boone. He served in the United States Marines Corp. He was united in marriage to Cynthia Dawn Coghlan at Woodward Methodist Church on June 21, 1964. He enjoyed Dairy Farming, drove for Barr Nunn Trucking and was a fueler for Elder Corporation.
He was a member of the Woodward United Methodist Church, Woodward Jaycees, Perry Elks Lodge, Woodward American Legion and was a 4-H Leader. He enjoyed fishing, reading, riding horses, outdoor recreation and spending time with his family.
In death he rejoins his parents, a sister, Jolene Bock and 2 nephews, Charles and Andrew Bock.
Left to cherish Buster's memory are his wife Cynthia, children, Kacy (Sue) Frantum, Kelli (Alan) Noland and Kristi (Dusty) Williamson, grandchildren, Jessica Frantum, Spencer (Peyton) Frantum, Tristan (fiancé Kyle Johnston) Frantum, Katie (Collen) Noland-Gibbons, Josie Noland, grand dog Dixie.
Category:
Mid-America Publishing
This newspaper is part of the Mid-America Publishing Family. Please visit www.midampublishing.com for more information.