Dale William Van Langen, 80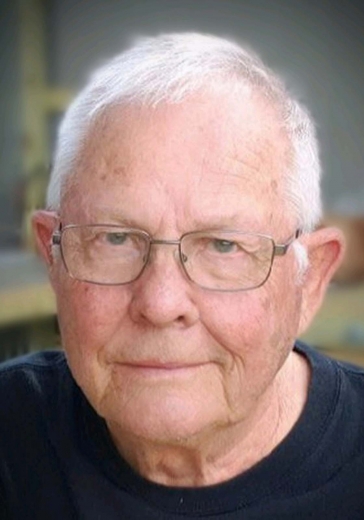 Dale William Van Langen, 80, of Adel, Iowa, passed away peacefully on December 21, 2020, with his family at his side after suffering a stroke four days earlier.
Dale was born on Christmas Day in 1939 at home in Kamrar, Iowa, the firstborn son of Melvin and Arlene (Greenfield) Van Langen. Dale didn't have a great appreciation for his Christmas birthday as he was growing up. He frequently told the story of subtly laying out a Sears and Roebuck catalog with the page open to a BB gun. Unfortunately, basketballs were on the same page, and that is what he got the year he referred to as his "worst Christmas and birthday ever." Over the years, his family knew that Christmas presents were to be wrapped in Christmas paper, birthday presents were to be wrapped in birthday paper, and if you tried a "combined" gift, he was quick to express a boyish disappointment.
Dale graduated as valedictorian of Kamrar High School's class of 1957 and started his education at Iowa State University. He took time off from school to serve in the Army from 1960-1962 where he was stationed in Germany. He resumed his education at the University of Northern Iowa in January 1963. There, he met his future wife Margaret Stewart and was united in marriage on August 9, 1964 at the Methodist Church in Lovilia, Iowa. Due to his impending nuptials, he missed his college graduation ceremony one day prior, but earned a Bachelor's degree in Education. He started his teaching career as a math teacher in Miles, Iowa where he stayed for two years. He moved his young family which then included a daughter, Jill, to Dows, Iowa in 1966 where he taught math until 1974. During that time, Dale and Margaret welcomed their son Daniel, and Dale earned a Master's degree in math from Northeast Missouri State.
Dale decided to pursue his true educational love, Industrial Arts, and earned his teaching certification from UNI in 1974 before starting a position at South Tama High School. The family lived in Toledo, Iowa for two years then made their last move to Ogden, Iowa in 1976, where they built a house and stayed a while. He dressed in a flannel shirt and jeans for 24 years, and taught hundreds of boys and girls, including his own daughter and son. He was particularly proud of establishing Ogden High School's Principles of Technology classes, and retired in 1998. He did not, however, retire the flannel shirts.  
Dale farmed the family land in Kamrar for 30 years, ending in 2009. He opened a small engine repair shop in 1998 and had a bustling business in Ogden until he retired for the third and final time in 2013. Dale and Margaret then moved to Adel, Iowa to be closer to grandchildren. He loved spending time with friends and family and telling them bad jokes. Through the years, he enjoyed golfing, hunting, snowmobiles, pontoons, Hawkeye football and basketball, reading newspapers cover to cover, riding his bike, going to the Y, daily gin and tonic, and Drambuie on Father's Day and Christmas. He was ornery, smart, hard-working, affectionate, and he was very loved.
Dale is survived by his wife of 56 years, Margaret; a daughter Jill (Ron) Lorenz of Norwalk, Iowa; a son Dan (Cassie) Van Langen of Adel, Iowa; six grandchildren Levi Lorenz and Cadie, Drew, Tori, William, and Weston Van Langen; two brothers Orin (Susan) Van Langen of Benbrook, Texas and Mike (Patricia) Van Langen of Rockmart, Georgia; a sister Vicki (Steve) Severe of Webster City, Iowa; and several nieces, nephews, and other extended family. He was preceded in death by his parents and a beloved nephew, Justin Severe.
Online condolences may be left at www.caldwellparrish.com. A memorial service will be planned for summer 2021.
Category:
Mid-America Publishing
This newspaper is part of the Mid-America Publishing Family. Please visit www.midampublishing.com for more information.