Dennis Paul Savits, 79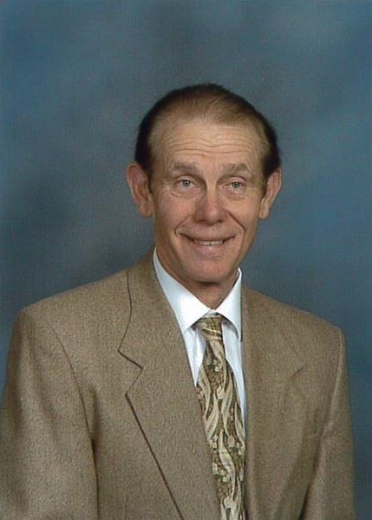 Dennis Paul Savits, 79, of Ogden, passed away on April 12, 2021 at his home surrounded by his family.
A Mass of Christian Burial will be held at 11:00 a.m. on Saturday, April 17, 2021 at St. John's Catholic Church in Ogden with Father Timothy Johnson officiating.  Burial will follow at St. John's Catholic Cemetery in Ogden with graveside military rites accorded by the Boone Veterans Council.  Visitation will be held from 9:00 a.m. until the time of service on Saturday at the church.  Carson-Stapp Funeral Home in Ogden has been entrusted with arrangements.  For online obituaries and condolences, please visit www.carsonstappfuneralhome.com
Dennis was born in 1942, the son of Paul and Margaret Savits.  He attended Ogden High School graduating in 1960.  Dennis married Sharon Kane in 1964 and two children were born to this union.  The couple later divorced in 1987.  Denny farmed on the family farm before attending and graduating from Auto Body School in Omaha.  He worked at Sherbring Chevrolet in Ogden and Auto body shops in Grand Junction, Boone and Urbandale before opening his own body shop in Boone; Denny's Collision Repair, where he worked for over 30 years before retiring. Denny honorably served in the Iowa National Guard, in the Aviation Flight Facility, where he worked on Black Hawk helicopters.  He retired from the Iowa National Guard, at the age of 60, after 29 years 11 months and 1 day of service.
He loved spending time with his kids, grandchildren and great grandchildren.  His nickname was G-pa.  He also enjoyed his sailboat, attending car shows and concerts, and traveling. Dennis obtained his real estate license. He was a faithful member of St John's Catholic Church.
In addition to his parents, Dennis was also preceded in death by his sister-in-law, Nancy Savits.
Survivors include his daughter, Melissa Savits of Clive; son, Mike (Lisa) Savits of Ogden; grandkids, Logan Savits of West Des Moines, Leah (Austin) Short of Cedar Rapids; and great-grandkids, Oaklee and Aspen Short. Also surviving are his brothers, Brian Savits, John (Dee) Savits, Greg (Kathy) Savits, and his sister, Mary Sauser; as well as many nieces, nephews and cousins.
 
Memorials may be made to the discretion of the family.
Category:
Mid-America Publishing
This newspaper is part of the Mid-America Publishing Family. Please visit www.midampublishing.com for more information.