Donald Nelson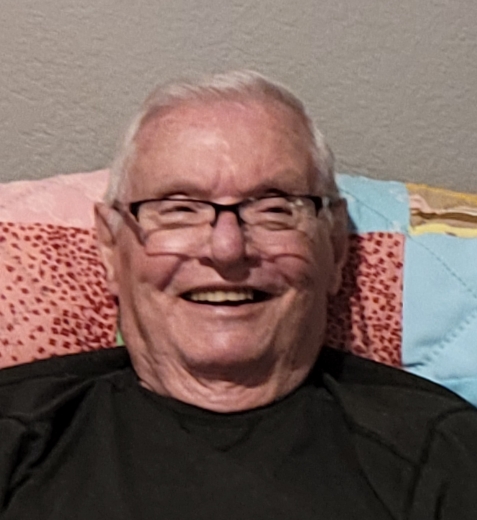 Donald William Nelson, 83, of Sioux Falls, South Dakota and formerly of Ogden, Iowa, passed away on Thursday, October 20, 2022, at his home in Sioux Falls, South Dakota after some recent health issues.
Memorial visitation with family present to greet friends will be from 5:00 p.m. until 8:00 p.m., Thursday, October 27, 2022, at the Carson-Stapp Funeral Home in Ogden, Iowa. Memorial services will be 10:30 a.m., Friday, October 28, 2022, at Swede Valley Lutheran Church in Ogden, Iowa. For online obituaries and condolences, please visit: www.carsonstappfuneralhome.com
Donald William Nelson was born September 7, 1939, to Edward B. Nelson and Luella V. (Nornholm) Nelson. He graduated from Ogden Community School and attended American Institute of Business in Des Moines for one year.
Don married Judy Van Pelt in 1961 and they had one daughter, Pamela Sue Nelson.
He was an active member of both his church and his community; being financial secretary, member of the church council, cemetery board, choir and Sunday School teacher and superintendent at Swede Valley Lutheran Church; was on Madrid Lutheran Home, Valborg Lutheran Home and Boone County Hospital boards. He announced all home football games from 1958 to 2002.
Don worked at City State Bank from 1958 as bookkeeper, teller, loan officer, vice president and member of the board until he retired in 2002.
Upon his retirement, Don & Judy moved to Sioux Falls, SD to be closer to family. They joined Messiah New Hope Lutheran Church where he participated in the choir. He worked part time for Enterprise Car Rental moving cars from Sioux Falls to the surrounding communities.
He enjoyed golf, fishing and woodworking – from building new to repairing and refurbishing old or broken items.
He is survived by his wife, Judy; daughter, Pam (Tim) Banwart; granddaughters, Bailey Banwart and Chelsea (Kalen) Moodie.
Don was preceded in death by his parents; brother, Dean; and sister, Darlene Griffith.
Category:
Mid-America Publishing
This newspaper is part of the Mid-America Publishing Family. Please visit www.midampublishing.com for more information.