Donna Foust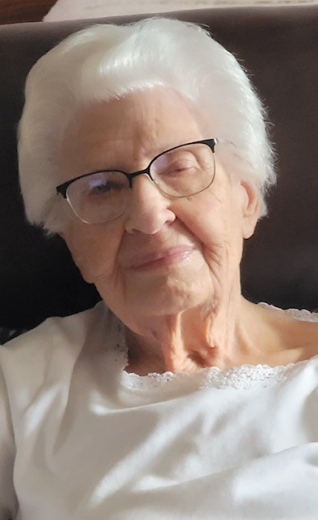 Funeral services for Donna Foust were held August 1, 2023 at First Baptist Church, Jefferson, Iowa. Interment was in Linwood Cemetery, Boone, Iowa. Services were arranged by Slininger-Schroeder Funeral Home of Jefferson.
Donna L. Foust, 91, went to be with her Savior on July 28, 2023. She was born October 20, 1931 to parents Glen E. and Jennie I. (Butler) Runyan. She grew up in Boone County, Iowa and went to school in Jordan and Ogden.
Donna met her true love, Neil, and they married on December 23, 1954. They were the proud parents of four daughters: Mala, Della, Linda, and Cynthia. They lived in Beaver, Iowa and later in Jefferson, Iowa.
She was a faithful member of the Free Methodist Church in Ogden and then the First Baptist Church in Jefferson, Iowa.
Donna was a homemaker until her children were grown and then worked as a CNA at the Ogden Manor and then the Greene County Medical Center. After her retirement, she worked another 10 years in home health care.
After retirement Donna and Neil enjoyed camping. Donna loved to embroider and make beautiful quilts. She was a great cook and even better baker. She also was a member of the "Ditzy Domino Dames" and they would meet on Mondays for dominos and games.
Donna was preceded in death by her parents; her husband; her daughter Cynthia Flannery; brothers: James (Mary), LuVerne (Ina); mother-in-law Maude Foust; brothers-in-law: Marion Foust, and Elmo Foust; and sister-in-law Mildred Hedrick.
She is survived by her daughters Mala Foust of Princeton, Minnesota, Della (Lee) Enslow of Beaver, Iowa, and Linda Foust of Jefferson, Iowa; two grandchildren: Chad Lombard and Lacey Lombard; step-grandson Eric Enslow; eight great grandchildren: Cory, Brenna, Aubrey, and Tristan Lombard, Justice, and Elijah Lombard, Landon and Ian Brewer; son-in-law Todd Flannery; other relatives; and friends.
Category:
Mid-America Publishing
This newspaper is part of the Mid-America Publishing Family. Please visit www.midampublishing.com for more information.