Donnie Huntley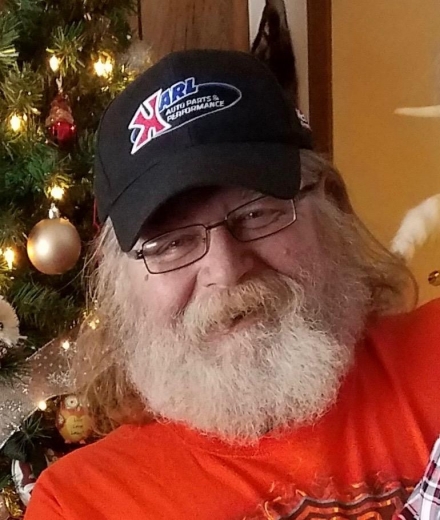 Donnie Huntley, 68, of 220 S. Lowden, Hubbard, Iowa, and formerly of Ogden, passed away on Tuesday, October 24, 2023, at his home.
A celebration of life gathering/service was held at 11 a.m. on October 28, 2023, at the Leonard Good Community Center in Ogden. Pastor Rod Meyer will officiate. Visitation was held prior to services at 10 a.m.. Interment will be at a later date at Glenwood Cemetery in Ogden. For online obituaries & condolences visit: www.carsonstappfuneralhome.com.
Donald Edward Huntley was born on January 14, 1955, in Boone, Iowa, the son of Donald and Delilah "Dee" (Heck) Huntley. He graduated with the Ogden High School class of 1973.
Donnie had previous marriages and had three children.
Donnie was a professional truck driver and drove for D.A. Wilson, Adams Motors, and Land O' Lakes. He had also worked for Karl Chevrolet, Innovative AG Services, and others, during his life.
He was a race car enthusiast and enjoyed riding his Harleys Davidson motorcycles. He had visited almost every state and enjoyed traveling and being with family.
Survivors include his life partner, Anna Gilley of Hubbard, IA; mother Dee Huntley of Ogden, IA; daughter, Danielle Staudenmaier (Aaron) of Dallas, TX; daughter, Jessie Good (Matt) of Mason City, IA; Lonnie Huntley (Nick) of Ogden, IA; his sister, Debi (Dave) Huffman of Boxholm, IA; brother, David (Kit) Huntley of Ogden, IA; brother Darren (Teresa) Huntley of Ogden, IA; sister, Dustine (Mike) Peterson of Ogden, IA; and several grandchildren, nieces and nephews.
He is preceded in death by, his father, Donald Eugene Huntley, grandparents Alvin and Lelia Heck, grandfather Harry Huntley, grandmother Esther Couture, aunts and uncle Don and Sharon Crouse and Darrel and Shirley Heck.
Honorary pallbearers are Mike Johannes, Casey Lynch, Dylan Stalter, Jim Williams, Justin Peterson, Casey Peterson, Gage Vaughn, Brody Schlicht and Greyson Brown.
In lieu of flowers, memorials may be left to the discretion of the family.
Category:
Mid-America Publishing
This newspaper is part of the Mid-America Publishing Family. Please visit www.midampublishing.com for more information.