Eileen Evelyn (Youngren) Smith, 88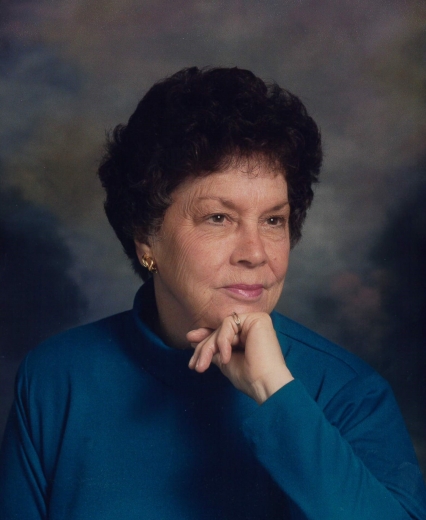 Eileen Evelyn (Youngren) Smith, 88, of Boone, Iowa, passed away at the family farm and into the arms of the Lord on December 22, 2021. 
Funeral services for Eileen will be held at 2:30 P.M. on Thursday, December 30, 2021 at Immanuel Lutheran Church in Ogden, Iowa.  Rev. Brian Bopp will officiate.  Burial will follow at Glenwood Cemetery in Ogden.  Visitation will be held from 5-7 P.M. on Wednesday, December 29, 2021 at Immanuel Lutheran Church in Ogden.   For online obituaries and condolences, please visit: www.carsonstappfuneralhome.com
Eileen was born on September 14, 1933, in Boone, Iowa.  She was the daughter of Julius and Iva (Zunkel) Youngren.  She was baptized and confirmed at the Immanuel Lutheran Church, Ogden, in 1949 where she was a member at the time of her death.  She attended Quincy Country School until 1946 and then enrolled in the Ogden Community School system graduating in 1951.  She married Virgil Lee Smith on September 23, 1951.  They later divorced.
Eileen worked at Hamilton Hardware and R&W Tire in Boone, Bourns Incorporated in Ames until it closed in 1990, Gates Rubber Company in Boone, Casey General Stores in Story City and Ogden, Iowa State University in custodial services with Facilities Planning and Management from March 16, 1999 to October 15, 2009, Dorothy Dakin, T&L and National Management Corporation until she retired in in 2016.  She was also a member of the Loyal Order of Moose, Boone, Iowa Lodge 104 Chapter #209.
Eileen enjoyed attending her grandchildren and great grandchildren's activities along with camping, planting and working in her garden, feeding her chickens and cats, and enjoyed watching the horses and donkeys while outside sitting in her rocking chair on the back porch.  She also participated in the Wreaths Across America.
Left to cherish her memory are her daughters, Virgene (Randy) Monthei, Stanhope, Jeanine (Dan) Crosman, Boone and Colleen Smith, Boone.  Grandchildren and great grandchildren, Angie (Rex), Lucy and Dorothy Meylor, Cumming, Ryan Monthei, Des Moines, Eric (Emily), Brock and Jakob Crosman, Boone, Paul (Melissa), Jordyn, Zachary and Isaac Crosman, Boone and Megan (Joe), and Jarett Montgomery of Duncombe.  Nieces, Lori (Dan) Day, Lynette Huinker; one nephew, David (Mindy) Youngren; and four great nieces and two great nephews.    Eileen is also survived by her brother, Dean Youngren of Ogden.  Eileen was preceded in death by her parents, one brother, Maynard Youngren and two sisters, Elsie Youngren and Phyllis Youngren.
The family would like to send a special thank you to Morgan, Amy, Jackie and Pastor Brian Bopp from Suncrest Hospice and Dr. Chance, Boone County Family Medicine for all the care and concern the last several months.  There were also some very special angels who helped Eileen and her main caregiver Colleen get through some tough times – Rosemary Jones, Dan and Donna Davis, Kristen and Kent Newby, Lora Olerich, Teresa Marshall, Kelsi and Joel Wilson, Jeff and Penny Kester and Travis and Walker Hull.  Your love and support was very much appreciated.  We can't thank you enough.
Memorials may be left to the discretion of the family.
Category:
Mid-America Publishing
This newspaper is part of the Mid-America Publishing Family. Please visit www.midampublishing.com for more information.