Elvin "Gene" Davenport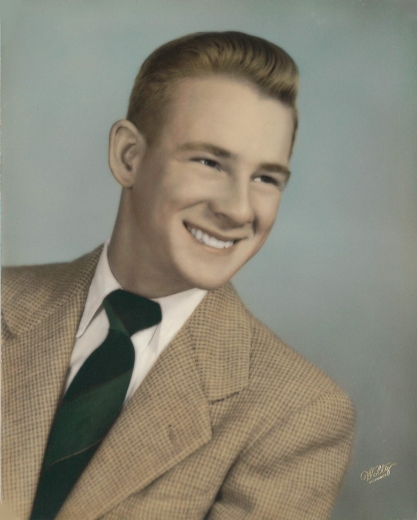 Elvin "Gene" Davenport, 85, of Urbandale, and formerly of Ogden, passed away on Saturday, October 7, 2023, at MercyOne Des Moines Medical Center.
A visitation for Gene will begin at 10 a.m.. on Monday, November 20, 2023, at Zion Lutheran Church in Ogden, followed by his memorial service at 11 a.m.. Arrangements have been entrusted to Carson-Stapp Funeral Home in Ogden. For online obituaries and condolences, please visit: www.carsonstappfuneralhome.com
Elvin Eugene Davenport, son of William Ralph and Irma Maudeline (Toyne) Davenport, was born on November 23, 1937, near Lake City, Iowa. Gene graduated from Arispe Consolidated High School with the class of 1955.
Gene was united in marriage to Cynthia Ann Peters on September 6, 1959, in Ogden, Iowa. To this union three children were born: Craig Eugene, Gina Linae, and CalLee Jay. Gene and Cynthia later divorced. Gene married Beverly Josephine Powers on June 3, 1977. Gene and Beverly later divorced.
Gene helped Charlie Frantum on the farm as well as many others. He then worked for Potter Construction, and then began working at Flynn Dairy while moonlighting at Welder Construction.
He enjoyed snowmobiling, fishing, and wintering in Florida with Nathalee.
In addition to his parents, Gene was also preceded in death by his daughter, Gina Linae in 1966; brother, Gail Davenport; and his brother by choice, Daryl Morain.
Those left to cherish Gene's memory are special friend, Nathalee Suiter of Urbandale; his two sons, Craig (Teresa) Davenport of Boone, and CalLee (Heather Burke) Davenport of Happy Valley, OR; three brothers, Delbert (Marian) of Lorimor, IA, Charles (Pat) of Arispe, IA, and Duane (Pam) of Charles City, IA; sister-in-law, Lynn Davenport of Freemont, NE; and many nieces, nephews, and friends.
Memorials may be left to the discretion of the family.
Category:
Mid-America Publishing
This newspaper is part of the Mid-America Publishing Family. Please visit www.midampublishing.com for more information.