Harry Dannen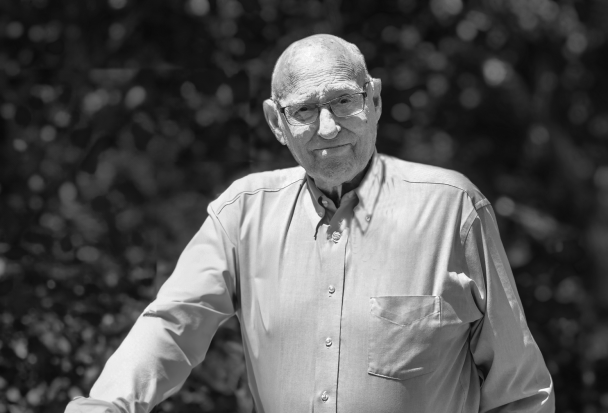 Harry Lee Dannen, 87, of Ogden, Iowa, passed away peacefully on October 21, 2023, at the Eastern Star Masonic Home in Boone, Iowa. He was born March 17, 1936, in State Center, Iowa, to Ben and Ethel Dannen. Harry's family lived in Marshall County before they moved to a farm near Blooming Prairie, Minnesota. He graduated from Blooming Prairie High School with the class of 1954. Go Blossoms. He attended Austin Junior College and the University of Minnesota. Harry was employed as an engineer at Hallett Materials—Sand and Gravel and Rasmussen Group of Ankeny for over 50 years combined.
He married Karen Ann Marie Thompson Dannen on June 24, 1967, at Zion Lutheran Church in Cloquet, Minnesota. They made their home in Ogden, Iowa. They were parents of Sarah and David. Harry was a proud supporter of all his children's and grandchildren's many activities. He enjoyed woodworking projects and he accomplished his dream of building his own home in 1977. Harry was an avid Hawkeye fan. He loved family history and enjoyed hosting the family reunions. Harry loved to travel and read books. He was a dedicated volunteer working on various projects in Ogden—like working on the new bandshell and putting in concrete for the basketball hoops in the park. He designed and built the gazebo at Lincoln Prairie Park. You could always find him working at the Lion's bingo stand at Fun Days and serving up pancakes at Pancake Days.
Harry was a member of Immanuel Lutheran Church of Ogden, Ogden Lion's Club, Ames Woodworking Club, and the Ogden Athletics Boosters. In 1998, Harry and John Kruse received the "Iowa Volunteer Award" from Governor Ray for building: the new press box at the O.H.S. baseball field, the first wrestling building at O.H.S., and the concession stand at O.H.S. He was a dedicated worker at Immanuel and Swede Valley Churches.
Survivors include: Karen Dannen, wife, of Ogden; daughter Sarah and Dominik Muensterkoetter of Muenster, Germany; son David and Shannon of Grimes, Iowa, grandchildren Kyleigh Dannen and Brody Dannen, sister Rosemary Shoden of Rochester, MN, and many nieces, nephews and cousins.
Harry was preceded by his parents, Karen's parents—Roy and Ida Thompson of Cloquet, MN, his brother-in-law Woodrow Shoden and infant nephew Daniel Shoden of Rochester, MN, sisters-in-laws and spouses: Dorothy and James Lisignoli of Cloquet, MN; Angie and John B. Cutler of Boyce, LA; Sharon and Ken Plante of Cloquet, MN, brother-in-law John M. U. Thompson of Moose Lake, MN, and nephew Douglas Plante of Cloquet, MN.
Harry's Celebration of Life will be Friday, November 10, 2023 with visitation at 11 a.m. funeral at noon at Immanuel Lutheran Church, at 119 SW Second Street, Ogden. He will be buried at LaMoille, Iowa at a later date.
Memorials may be given to Ogden Immanuel Lutheran Church, Ogden Lion's Club, or Ogden Athletic Boosters.
Category:
Mid-America Publishing
This newspaper is part of the Mid-America Publishing Family. Please visit www.midampublishing.com for more information.