James "Jim" Tilley, 70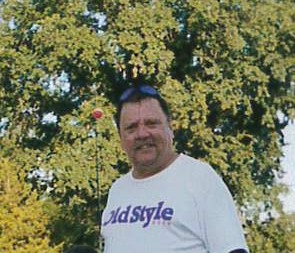 James "Jim" Tilley, 70, of Ames, Iowa, passed away on Sunday, September 26, 2021 at Rolling Green Village in Nevada, Iowa.
A Christian Prayer Service for Jim will be held at 2:00 P.M. on Thursday, September 30, 2021 at Carson-Stapp Funeral Home in Ogden, Iowa.  Inurnment will follow at St. John's Catholic Cemetery in Ogden.  A visitation will begin at 12:00 P.M. until the time of service on Thursday at the funeral home.  For online obituaries and condolences, please visit: www.carsonstappfuneralhome.com
James Richard Tilley, son of Floyd and Leona (Kowalewski) Tilley was born on October 1, 1950 in Boone, Iowa.  Jim graduated from Ogden High School with the class of 1968.  In 1969, Jim married Frances Margaret Clopton.  To this union three children were born, Todd, Christopher and Lisa.  The couple made their home in Ames where Jim worked for 3M for over 35 years until his retirement.
Jim was a member of the American Legion and Moose Lodge both of Ames and was an avid Iowa Hawkeyes and Chicago Cubs fan.
In addition to his parents, Jim was also preceded in death by his sister, Mary Tilley. 
Survivors include his three children, Todd (Christine Smith) Tilley of Gilbert, Christopher Tilley of Boone, and Lisa Anderson of Ames; four grandsons, Blake, Colton, Isaak, and Chase; two brothers, Dave Anthoney of Ogden, and Gary Hunter of Stratford; two sisters, Donna Lindgren of Boone, and Patty (Tom) Buckley of Ogden.
Memorials may be left to the discretion of the family.
Category:
Mid-America Publishing
This newspaper is part of the Mid-America Publishing Family. Please visit www.midampublishing.com for more information.