James Harold Nebbe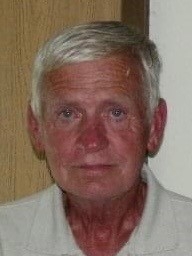 James Harold Nebbe, age 83, died peacefully at his home on July 9, 2022. A private memorial service will be held at a later date.
Jim Nebbe was born in the hospital in Ogden, Iowa on November 27, 1938, the third child of Bernhard Nebbe and Hazel (Maas) Nebbe. Jim was baptized and confirmed in the Zion Lutheran Church in Ogden.
Jim's father had tuberculosis and passed away when Jim was 15 years old. Jim and his mom both worked at the Nebbe Grocery Store, which was owned by his grandmother and managed by his Aunt Hilda, possibly the toughest boss in town.
Jim had many happy memories of growing up in Ogden: fishing, exploring, hunting, playing with fireworks, stirring up mischief and having fun with his good friends.
After Jim graduated from Ogden High school, he moved to Southern California. There he met and married Nancy Buchanan, and they had 3 children: John, Beth, and Tom. Jim worked in the printing industry for 50 years and lived in several cities in California: Panorama City, Carmichael, Tulare, and Sacramento. Jim loved to be outside and enjoyed golf, snowmobiling in the mountains, fishing, and gardening. He was also a ferocious bowler and ping pong competitor.
Jim returned to Ogden many summers to fish and spend time with family and friends. After he retired, he moved back to Ogden and bought a house on the same street where he was born. Typical of his private nature, he didn't tell his cousin Doug Nebbe he had moved back until they ran into each other in the Post Office.
Jim was preceded in death by his parents, Bernhard Nebbe, Hazel (Maas) Nebbe Thiessen and Bill Thiessen, his brother, Bob (Grazia) Nebbe and sister, Betty (Norm) Braker.
Jim is survived by his three children, John (Sandy) Nebbe from North Carolina, Beth (Bill) Schrack from Pennsylvania, and Tom Nebbe from North Carolina.
He has four grandchildren: James Wesley Nebbe, Ericka (Jon) Puccio of Forks PA, Nicole (Tyler) Moon of Clovis CA, Travis (Kalyn) Huffman of Guam. His three great grandchildren: Colt Moon, Maverick Moon, Jordyn Puccio. He is also survived by many cousins, nieces, and nephews and his local cousins, Doug and Denise Nebbe and Janet (Maas) and Randy Reutter.
Carson-Stapp Funeral Home in Ogden has been entrusted with arrangements. For online obituaries and condolences, please visit: www.carsonstappfuneralhome.com
Category:
Mid-America Publishing
This newspaper is part of the Mid-America Publishing Family. Please visit www.midampublishing.com for more information.