Joan A. Webb, 86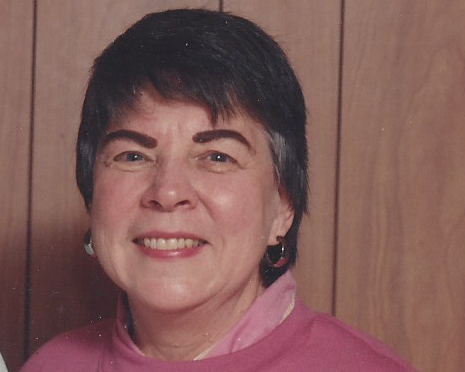 Joan A. Webb, 86, of Grand Junction, Iowa, entered into rest on Saturday, January 9, 2021 at her daughter Nancy's home in Clear Lake, Iowa.
A Mass of Christian Burial will be held at 11:00 a.m. on Saturday, January 16, 2021 at St. John's Catholic Church in Ogden, Iowa.  Father Ross Caniglia will officiate.  Masking and social distancing will be observed.  Burial will follow at Sacred Heart Catholic Cemetery in Boone.  A visitation will be held from 9:30 a.m. until the time of service on Saturday at St. John's Catholic Church in Ogden.  Please go to Carson-Stapp Funeral Home facebook page for livestreaming of Joan's Funeral Mass.  For online obituaries and condolences, please visit: www.carsonstappfuneralhome.com
Survivors include two sons, Timothy James Webb of Jefferson, Iowa and Nicholas John Webb of Jefferson, Iowa; one daughter, Nancy Jill Webb of Des Moines, Iowa; four grandchildren, Tom Webb and wife Laura, Tina (Webb) Mobley, Jesse WebbMausbach, and Danni WebbMausbach; eight great grandchildren, Colton, Madison, Kate, Truman, Sawyer, Grady, Leo and Lilee; one sister, Francese C. (Duncan) Meneough, of Boone, Iowa; and many nieces, nephews, and cousins and many dear friends.
Joan is preceded in death by her husband of 61 ½  years, Jim;  her parents, John, and Peg Duncan, who were married 36 years; middle sister, Colleen P. (Duncan) Jensen; grandparents, George, and Rebecca (Kincaid) Duncan, Joseph, and Pauline (Starich) Koncher.
Memorials may be left to Joan's favorite charity organization, St. Joseph's Indian School, Chamberlain, SD, in care of Father Anthony Kluckman, SCJ Chaplain.  Go to www.stjo.org  Father Anthony was one of the Religious Leaders that accompanied Joan's tour group on the 1975 Holy Year Pilgrimage to Italy.  Joan and Father Kluckman have remained lifelong friends.
Category:
Mid-America Publishing
This newspaper is part of the Mid-America Publishing Family. Please visit www.midampublishing.com for more information.