Kenneth Arnold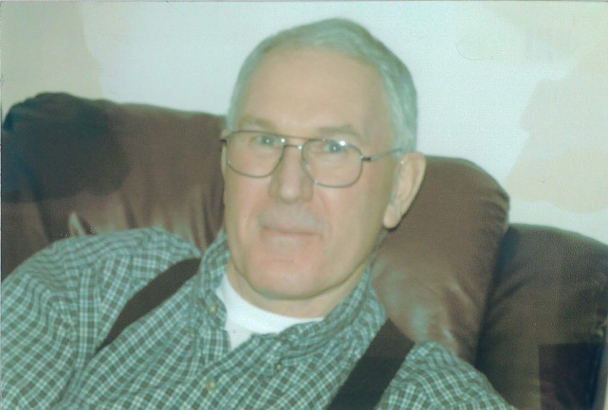 Kenneth (Kenny) Don Arnold 73, of Pilot Mound, Iowa, died August 8, 2022, at his acreage in rural Boone County.
Kenny was born September 20, 1948, in Independence, IA, the son of Donald and Neva Mae (Mulford) Arnold. He grew up in rural Buchanan County. He was a 1966 graduate of East Buchanan High School in Winthrop, IA.
He was united in marriage to Mary Lee Vande Voorde on September 2, 1967. They welcomed two children, Chad in 1968, and Shannon in 1970. They farmed and raised cattle in Iowa and Missouri, then back to Iowa. Shortly after their 25th wedding anniversary, the couple moved to Montana before moving back to Iowa in 1998. Kenny worked as a welding fabricator and service writer at ALMACO in Nevada, IA until his retirement in 2015.
Kenny was an avid reader, gardener, rock collector, bird watcher, hunter, and conservationist. He also loved all things chocolate. He spent many years managing and growing the forestland on their acreage. In May of 2022, he completed the Master Woodland Steward Program. Kenny was always a farmer and cattleman at heart. He enjoyed helping his neighbor, Al, with farm chores. Kenny was a member of Cornerstone Church in Ames, Iowa. He lived his life by faith in God and love for his family and country.
He was preceded in death by his parents, infant sister Mildred, and his older sister Shirley.
Kenny is survived by his wife, Mary; his son, Chad (Valerie) of Ogden, IA; his daughter, Shannon (Craig) of Audubon, IA; his three grandchildren, John Jensen of Creston, IA, Sam Arnold of Ames, IA, and Allison Arnold of Ogden, IA; and his beloved dog, Hickory. He is also survived by his brother, Eldon (Rhonda) Arnold of Aurora, IA; his nephew, Tim (Margie) Lau and family of Belt and Kalispell, MT, his niece, Kim Graves and family of Cedar Falls, IA; and many cousins, nieces, nephews, and friends.
A visitation for Kenny will be held from 1:00 P.M. to 3:30 P.M. on Saturday, August 20, 2022 at Carson-Stapp Funeral Home in Ogden, Iowa. A Celebration of Life Memorial will follow at 3:30 P.M. on Saturday at the funeral home. Private family inurnment will be held at a later date. For online obituaries and condolences, please visit: www.carsonstappfuneralhome.com
Category:
Mid-America Publishing
This newspaper is part of the Mid-America Publishing Family. Please visit www.midampublishing.com for more information.