LeAnne Joyce (Reynoldson) Lewiston, 76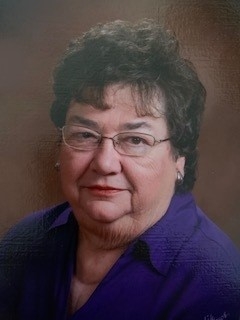 LeAnne Joyce (Reynoldson) Lewiston, age 76, of Ida Grove passed away peacefully January 10, 2022 at the Horn Memorial Hospital in Ida Grove, Iowa.    
Funeral services for LeAnne will be held at 11:00 A.M. on Friday, January 14, 2022 at Community United Methodist Church in Ogden, Iowa.  Pastor James Buckhahn will officiate.  Burial will be held at 1:30 P.M. at Mineral Ridge Cemetery in Ridgeport.  A visitation will begin at 9:00 A.M. until the time of service at the church on Friday.  Carson-Stapp Funeral Home in Ogden has been entrusted with arrangements.  For online obituaries and condolences, please visit: www.carsonstappfuneralhome.com
LeAnne Joyce Reynoldson was born January 5, 1946, in Boone the daughter of Robert and Ruby (Phipps) Reynoldson. She graduated from Boone High School in 1964. On March 6, 1965, LeAnne married Bernard E. Lewiston in Boone, Iowa.  Over the next two years she worked at Bourns in Ames and then as a waitress in Boone.  In 1967 they moved to a farm south of Ogden where their three children were born.  The couple later divorced and LeAnne made her home in Ogden where she provided daycare services and later worked at the Maidrite in Ogden, the HyVee bakery, and in the fabric department at Walmart in Boone.  In 2017, LeAnne moved to Ida Grove.
LeAnne loved children and delighted in babysitting with her grandchildren and following their activities.  They were the highlights of her life.  She enjoyed baking, crafts, crocheting, dancing, canasta and taking hot meals to harvest workers.   She was a longtime member of Community United Methodist Church in Ogden.
She is preceded in death by her parents, three sisters, Lois Musgrave, Marjorie Holbrook, and Kathleen Nordstrom, three brothers-in-law Shelby Musgrave, William Holbrook, and Merle Webb and one sister-in-law Mary Lee Reynoldson. LeAnne is survived by her children: Dr. Linda Lewiston of Richmond, Illinois; Greg (Kim) of Woodward, Iowa; Jennifer (Aaron) Hoffman of Ida Grove, Iowa; grandchildren Isaac, Simon, Emmett Lewiston and Ella, Anna, Evan, Espe, Aleece Hoffman; three sisters, Helen Mattson and Carolyn Webb both of Boone, and Nancy (Michael) McInerney of Denver, Colorado; three brothers, Roger (Betty) Reynoldson of Boone, Ronald (Dottie) Reynoldson of Mexico and Dennis (Janice) Reynoldson of Iowa Falls, and numerous nieces and nephews, great-nieces and great-nephews.
Category:
Mid-America Publishing
This newspaper is part of the Mid-America Publishing Family. Please visit www.midampublishing.com for more information.