Leo W. Ray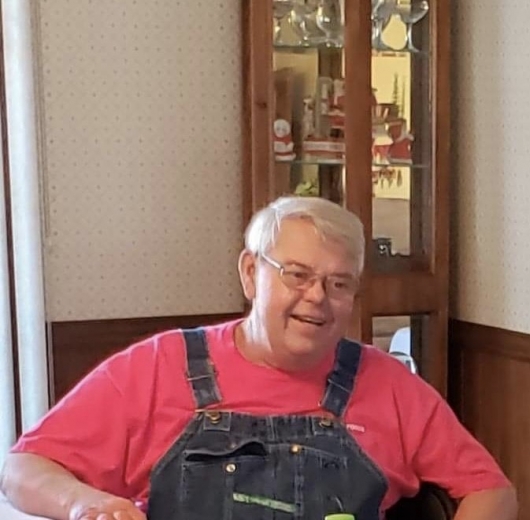 Leo W. Ray, 75, of Ogden, Iowa, passed away suddenly on Friday, June 24, 2022, in Ogden, Iowa.
Funeral services for Leo will be held at 10:30 a.m., on Tuesday, June 28, 2022, at Community United Methodist Church in Ogden. Pastor James Buckhahn will officiate. Burial will follow at Pilot Mound Cemetery. Visitation will be held from 5-7 p.m. on Monday, June 27, 2022, at Carson-Stapp Funeral Home in Ogden. For online obituaries & condolences visit: www.carsonstappfuneralhome.com
Leo W. Ray, son of Everett and Pearl (Quinn) Ray was born on April 13, 1947 in Boone, Iowa. He received his education from the Ogden Community Schools. Following his education, Leo began his career at Chicago Northwestern Railroad which later became Union Pacific. He worked as a trackman for 33 years until his retirement in 2007.
On August 15, 1964, Leo was united in marriage to Geraldene Curry at the Marion Street United Methodist Church in Boone.
In his younger years, Leo enjoyed horseback riding, camping, and gardening. After retirement, he enjoyed gambling at both Meskwaki Casino and Wild Rose Casino! Most of all, Leo loved his grandchildren and time spent with his family.
In addition to his parents, Leo was also preceded in death by his wife, Gerri; and two brothers, Wallace and Randy Ray.
Survivors include his four daughters, Teresa (Brad) Brown of Ogden, IA, Brenda (Ted) Davis of Boone, IA, Judy Jacobo of Des Moines, IA, and Jodi (Tim) Ray of Des Moines, IA; several grandchildren and great-grandchildren; one brother-in-law, Les (Dianne) Curry of Pilot Mound, IA; and several nieces and nephews.
Memorials may be left to the discretion of the family.
Category:
Mid-America Publishing
This newspaper is part of the Mid-America Publishing Family. Please visit www.midampublishing.com for more information.