Linda L. Hansen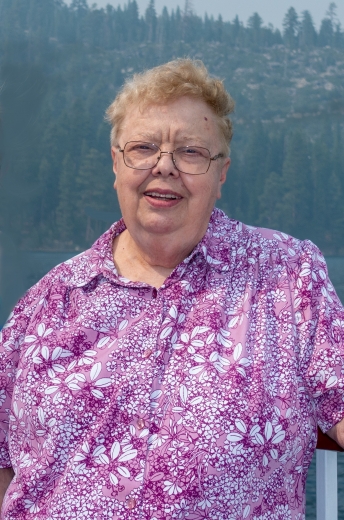 Linda L. Hansen, 76, of Perry, Iowa, passed away on Wednesday morning, August 17, 2022, at Kavanagh Hospice House in Des Moines.
A celebration of life will be held 10:30 a.m., Tuesday, August 23, 2022, at Carson~ Stapp Funeral Home in Ogden with Pastor James "Buck" Buckhahn officiating. Visitation will be one hour prior to services, starting at 9:30 a.m. Private family Inurnment will be at a Glenwood Cemetery in Ogden. For online obituaries and condolences visit: www.carsonstappfuneralhome.com
Linda Lee Jackson was born on July 22, 1946, in Story City, Iowa, the daughter of Arnie and Alice (Gretillat) Jackson.
On June 26, 1971, Linda was united in marriage to Jon Henri Hansen "Big Jon". The couple lived on the Hansen family's Century Farm in Perry where they raised their two daughters, Stephanie and Crystal. Linda worked at Farm Bureau Financial Services in West Des Moines for 15 years, retiring in October of 2014.
Linda was a former member of Mount Olivet Lutheran Church in Perry. She enjoyed puzzles, reading books, coffee with friends, and time spent with family.
She is preceded in death by her husband of 44 years, Jon Henri Hansen, and two sisters, Barb Ringgenberg, and Patty Nereim.
Survivors include her daughters, Stephanie (Jeff) Barnard of Perry, IA, and Crystal Hansen (Ben Waters) of Des Moines, IA; three grandchildren, Skylar, Hunter, and Samantha; two sisters, JoAnn (Ron) Smith of San Diego, CA, and Sharon (Larry) Wilson of Oklahoma City, OK; one brother, Bob (Janet) Peterson of Des Moines, IA; and several nieces and nephews.
Memorials may be left to the American Cancer Society.
Category:
Mid-America Publishing
This newspaper is part of the Mid-America Publishing Family. Please visit www.midampublishing.com for more information.