Marietta Elizabeth Moravetz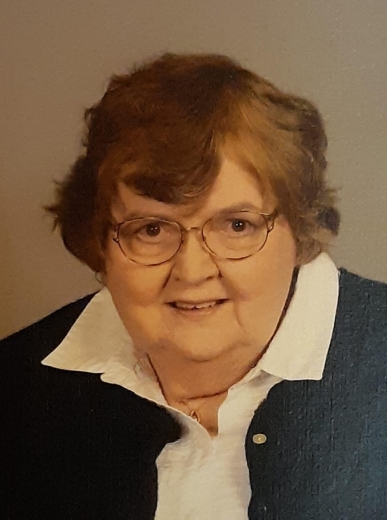 Marietta Moravetz, age 75, of Mesa, AZ and formerly of Ogden, IA, gained her angel wings to heaven on Thursday, June 10, 2021 in Arizona.
A graveside service will be held at 10:30 A.M. on Wednesday, July 14, 2021 at Glenwood Cemetery in Ogden, IA.
Marietta Elizabeth Moravetz was born at Boone County Hospital on December 7, 1945, the daughter of John Paul and Sylvia Ethel (Stone) Moravetz. She grew up in Marcy Township near Ogden, attending the Battin School, a one room country school house until the school closed. From then on attending Ogden Public Schools, graduating in the class of 1963.
Marietta graduated from DMACC in Boone, Iowa State University and Drake University. She became an elementary teacher, teaching in southern Iowa.
Marrietta was united in marriage with Wayne Heiken. The couple later separated but remained friends over the years.
Marietta moved to Arizona and she loved it there! She devoted her life to her church, she enjoyed volunteering and helping with the activities.
Marietta first met a lovely singer named Michael Lewis Kaiser in a parking lot of a church in Phoenix while she was visiting. Later on, February 20, 1999, Marietta was united in marriage with Mike. Mike unfortunately had some trauma in 2012 and was ill until his passing in 2013.
Marietta never had children of her own, but she fostered several children and cared for them as her own. Later in life, she had two dogs that became her companions once Mike had passed away.
Marietta's favorite thing about Iowa was the Iowa State Fair and if anyone brought Iowa into a conversation, she would tell them all about how great the fair was! She would visit in August just to make sure she could also make the trip to the fair. In recent years, she took a trip to Disneyland in California with a group of her girlfriends.
Marietta is preceded in death by her parents; husband, Mike Kaiser; and siblings, Pauline (Chuck) Panisewicz and Kenneth Moravetz. She is survived by her brother, Roger D. Moravetz of Boone; sister-in-law, Marilyn Moravetz of Spring, TX; and numerous nieces and nephews.
Funeral arrangements are under the direction of the Schroeder-Reimers Memorial Chapel at Sixth and Marshall Streets in Boone. Online condolences may be left for Marietta's family at www.schroedermemorialchapel.com. In lieu of flowers, memorial donations may be directed to the First United Methodist Church in Boone.
A special thanks goes out to AZ Hospice Care and Pastor Diana Love for all the care and prayers they have given Marietta through her recent health struggles and also to her beloved best friend, Eutie Gamble that has been there to hold her hand in support.
Category:
Mid-America Publishing
This newspaper is part of the Mid-America Publishing Family. Please visit www.midampublishing.com for more information.