Marilyn Jean (Tiffany) Good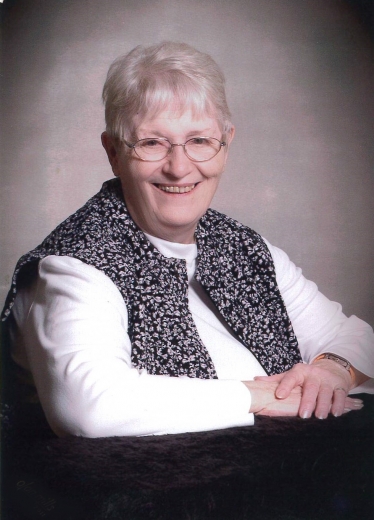 Marilyn Jean (Tiffany) Good passed away peacefully on Monday, July 5, 2021, surrounded by her family.
Visitation will be Friday, July 9, 2021, from 5:00 to 7:00 p.m., at Carson ~ Stapp Funeral Home in Ogden. A celebration of her life will be held 9:30 a.m., Saturday, July 10, 2021, at Gleenwood Cemetery in Ogden. Father Tim Johnson will officiate. For the online obituaries & condolences visit: www.carsonstappfuneralhome.com
Marilyn Jean (Tiffany) Good was the youngest child, born to Leo and Charlotte (Schmidt) Tiffany, on January 29, 1935. Marilyn graduated from Ogden High School in 1952. She married Regis Lester Good on February 14, 1953. The two of them made their home in Ogden, IA. They had 5 sons, seriously 5 sons, Patrick, Dennis, Chuck, Scott, and Keith. The two of them ran and operated a successful trucking company, G & M Truckline.
Marilyn enjoyed going to all of the after-school activities, playing cards with friends, square dancing, drinking coffee and spending time with her grandchildren (18), and eventually her great-grandchildren (27). Marilyn was a long-time member of the St. John's Catholic Church and the McGraw Center in Ogden, IA. She was also a member of the Boone Pioneers Senior Citizens and Boone Squires & Dames Square Dancing Club. (She was a card-dealing, church-praying, coffee-drinking son of a gun!!).
Marilyn in preceded in death by her husband, Regis in 1998, parents (Leo & Charlotte Tiffany), 3 brothers, (Raymond, John and James Tiffany).
She is survived by a sister: Pat Maas; 5 sons: Patrick Good, Dennis (Lori) Good, Chuck (Sally) Good, Scott Good and Keith (Janelle) Good; 18 grandchildren: Trent Good, Trisha Wisecup, Tiffany Bomer, Kelli Burdette, Erin Good, Josh Good, Chandler Good, Jordan Good, Breanna Flurey, Aimee Good, Colton Good, Lester Good, Caitlan Good, Kiera Good, Cody Good, Cayce Good, Keegan Good and Logan Good; many grandchildren-in-laws; 27 great-grandchildren and several nieces and nephews.
Category:
Mid-America Publishing
This newspaper is part of the Mid-America Publishing Family. Please visit www.midampublishing.com for more information.