Marilyn Stumbo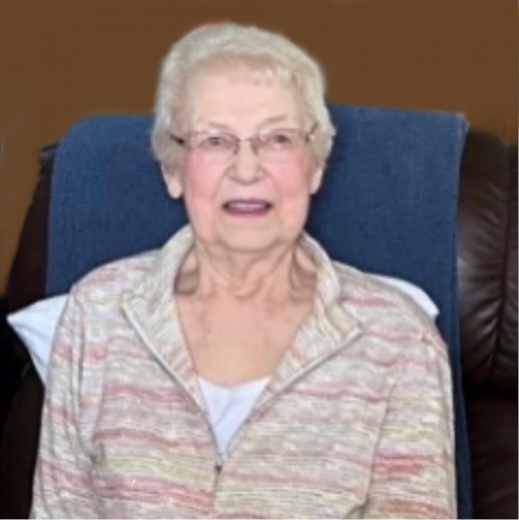 Marilyn E. Stumbo, 87, of Ogden, passed away on Tuesday, August 8, 2023, at MercyOne Medical Center in Des Moines.
A funeral service for Marilyn will be held at 10:30 a.m., Saturday, August 12, 2023, at Bethel Church (1732 L Ave., Boone, IA 50036), rural Boone with Pastor Josh McFarland officiating. Burial will follow at Pleasant Hill Cemetery. A visitation will be held Friday, August 11, from 4:30 – 7:30 p.m., at Bethel Church. Services will be livestreamed on the Bethel Church YouTube page. For online obituaries and condolences, please visit: www.carsonstappfuneralhome.com
Marilyn Elaine Reutter, daughter of Donald and Mabel (Hedblom) Reutter was born on May 27, 1936, in Pilot Mound, Iowa. She started her schooling at the Pilot Mound School before attending Boxholm Consolidated High School, where she graduated with the class of 1955. Marilyn excelled at basketball and she once scored 40 points in a game.
On May 29, 1955, Marilyn was united in marriage to Jerry Rodger Stumbo at Immanuel Lutheran Church in Ogden. They were blessed with four children: Randy, Bobbi, Brett, and Carla. Marilyn was a homemaker for several years. Then later worked in health care at the Ogden Manor and Boone County Home Care. She was a longtime member of Bethel Church.
Marilyn enjoyed gardening, being a 4-H Leader and was an avid Cubs fan. Her greatest joys were serving the Lord and spending time with her grandchildren/great-grandchildren, along with attending their school activities. She was a very thoughtful person, always thinking about others.
In addition to her parents, Marilyn was preceded in death by her sisters, Dorothy Davidson, Donna Gillis, Darlene Reutter, Rosella Gordon, Roberta Clausen, and Marjorie Peterson; brothers, Ronald Reutter, Robert Reutter, and Gene Reutter; her son-in-law, Larry Wendolek; and two granddaughters, Nicole Wendinger, and Jenny Wendolek.
Survivors include her husband of 68 years, Jerry Stumbo of Ogden; children, Randy (Teri) Stumbo of Clive, IA, Bobbi Wendolek of Mankato, MN, Brett (Danelle) Stumbo of West Des Moines, IA, and Carla (Travis) Adreon of Ogden, IA; 13 grandchildren; 12 great-grandchildren; two sisters, Geraldine (Barry) Martin, and Marlene Rabern; and three brothers, Larry (Jackie) Reutter, Leo Reutter, and Gary (Vicki) Reutter.
Memorials may be left to the discretion of the family, and will be used for furthering Christ's work.
Category:
Mid-America Publishing
This newspaper is part of the Mid-America Publishing Family. Please visit www.midampublishing.com for more information.