Mary Ann Runyan, 76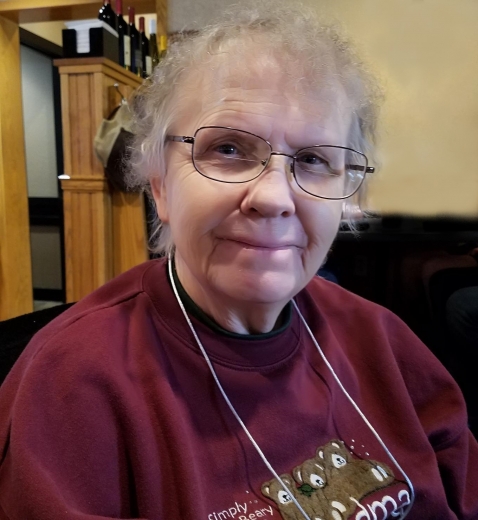 Mary Ann Runyan, 76, of Boone, Iowa, and formerly of Ogden, passed away on Monday, September 20, 2021, at her home.
Funeral services will be held 11:00 a.m., Friday, September 24, 2021, at Carson ~ Stapp Funeral Home in Ogden.  Pastor Randy Abell will officiate.  Burial will be at Mineral Ridge Cemetery in Ridgeport. Visitation will be Thursday, from 5:00 to 7:00 p.m., at Carson – Stapp Funeral Home in Ogden.  For online obituaries and condolences please visit: www.carsonstappfuneralhome.com
Mary Ann Pendry was born on May 3, 1945, in Cincinnati, Ohio, the daughter of Arthur and Rebecca (Sizemore) Pendry.
On May 3, 1970, Mary Ann was united in marriage to Douglas Runyan.   In her earlier years, Mary Ann worked as a nurse's aide at the Evangelical Free Church Home in Boone and later at Casey's General Store.
Mary Ann enjoyed word searches, puzzles, and reading books, cooking & was known for her plum and grape jelly made from scratch.  She also loved planting flowers and spending time with her grandchildren
Survivors include her five children, Christine Hunt of St. Charles, MO, Catherine (Guy) Hay of Boone, IA, Laurie (Gary) Kathman of Boone, IA, Randy (Maggie) Runyan of Grand Junction, IA, and Becky Mayse of Boone, IA; grandchildren, John Mayse, Bronson (Amy) Mayse, Matthew (Amanda) Williams, Sean Williams, and Brett Williams (Jessie Smith), Ryan (Stephanie) Runyan, Logan Runyan, Kyle (Molly) Cmelik, Wyatt Higgins, and Natosha (Ryan) Blair, Sonia Cmelik, Alicia Runyan (Matthew Haugsted), Sarah Armstrong, Sarah Hay, Braedon Hay and Jake Hay (Skye Clyde); five great-grandchildren, Trinity, Noah, Luke, Cora, and Ely; beloved sister-in-law, Barbara Mickelson of Rochester, MN; niece and nephews, Brian Mickelson of Rochester, MN, Kim (Tim) Postier and family, and Lynn (Tim) Gorski and family of Lakeville, MN.
She was preceded in death by her parents, husband, Douglas Runyan on July 8, 2015, son-in-law, Dave Hunt, sister-in-law, Mary Brown, and a nephew, Dale Mickelson.
Memorials may be left to the discretion of the family.
Category:
Mid-America Publishing
This newspaper is part of the Mid-America Publishing Family. Please visit www.midampublishing.com for more information.