Meet the city council candidate: Brian Reimers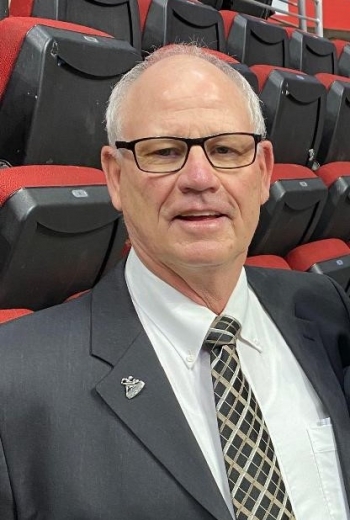 I am seeking re-election to the Ogden City Council because as it is in most communities there is always things that need to be done. The city has embarked on and aggressive tax abatement program never before done in Ogden to spark new growth in business and residential housing. As a small community in central Iowa we don't have all of the box store type businesses that larger communities are accustomed to having. We have to find our own niche that will draw people into our community. We are working with Fareway right now and will be constructing and 8,000 sq. ft store in our downtown business district. We feel very fortunate to have this going on. It will be a game changer for Ogden. We hope this is the beginning of our downtown revitalization. So we are also offering TIF. Ogden has a first class school district to go along with a community of forward thinkers. The community has made the commitment to have top facilities for our children, and the staff is A Plus as well.
I have been involved as a city Councilman for several years. My wife Michelle is a teacher in the Ogden district and I retired as a Coach and Athletic Director in 2016. I spent 37 years as a Physical Education teacher/coach. So I feel I have invested in this community. The strong school system and good city government work hand in hand. We have a very unique City Council and employees . We work very well together and work to make decisions that are best for the people of our city. I personally feel I am a goal setter and so that has served me well in city government. Our goal is to financially keeping city government solvent. We have managed to do that and to continue to provide services to our community without sending taxes through the roof. Recently we completed a sanitary sewer plant upgrade that has cause our rates to sore but those things are regulated by federal and state mandates that we have to follow.
Some of the biggest issues we face as a city is the ability to continue providing services such as police protection, fire protection as those costs continue to rise. Equipment cost seem to eat away at our budget and making certain that we have safe and usable equipment is always a concern. Ogden is like many small bedroom communities. The majority of our residents work outside the community. We strive to keep things going forward and offer many of the same things larger communities have but on a smaller scale.
I feel as a city we need to continue to address the housing issue. We are looking at expanding the city through annexation. We are in need of all kinds of housing, apartments, condo, single family dwellings. It is difficult for us to get those things and attract developers when they are building 100-500 homes a year in the metro area. With the addition of a new grocery store that will assist us in moving forward.
If I am re-elected I will continue to work for all citizens to the best of my ability. Working to bring new business opportunities, new housing, and continue to support Ogden moving forward.
The three biggest goals for me in this next term are.
1. Housing- and that includes annexation, along with supporting Tax Abatement
2. Continued support for our Quality of Life things like, recreation, support of the medical facility, and school
3. keeping taxes as low as we can with continuing to support Community Programs.
Category:
Mid-America Publishing
This newspaper is part of the Mid-America Publishing Family. Please visit www.midampublishing.com for more information.