Rober Lee Fisher, 91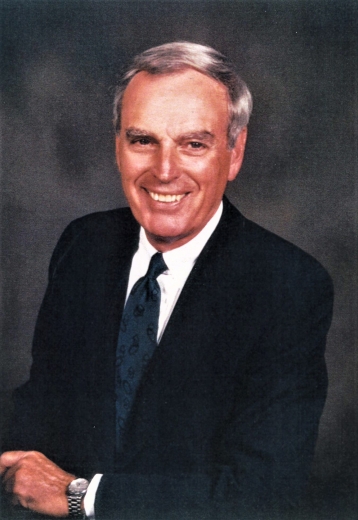 Robert "Bob" Lee Fisher, age 91, of Boone, died December 29, 2020 at the UnityPoint Hospice – Taylor House in Des Moines.



Following his wishes, Bob has been cremated. A private graveside service will be held at Linwood Park Cemetery in Boone at a later date.



Robert Lee Fisher, was born in Boone on January 28, 1929, the son of Harold and Alice (Dunning) Fisher. He graduated from Boone High School in 1946, and then attended Kemper Military Academy and Northwestern University graduating with his Bachelor's Degree. Following college, Bob served in the US Army in Korea for 18 months.



On May 26, 1951, Robert was united in marriage with Frances "Francy" Gordon in Lincoln, Illinois. After Bob returned from Korea in 1953, the couple moved to Boone.



Bob worked with his father at Fisher's Shoes, where he ended up owning and operating the family business with his wife until retirement in 1992. After retirement, Bob and Francy enjoyed extensive traveling and wintering in Naples, Florida.



Bob was an active member of the community for his entire life. Bob was a member of the First United Methodist Church in Boone for 75 years, Northwestern "N" Men's Club for 65 years, Boone Golf and Country Club for 60 years, American Legion and Veterans of Foreign Wars, Foundation for the Boone Area Humane Society, Noon Kiwanis, National Shoe Retailer's Association, where he served on the Board of Directors from 1980 to 1992, and a founding member of Central Iowa Expo. Bob was President of the Boone Chamber of Commerce and Boone Industrial Development Corp. He was a trustee for the Ericson Public Library, sat on the Board of Director's for Citizens National Bank, now known as US Bank, and was an Executive Director of the Boone County Economic Growth Development Corp.



He is preceded in death by his parents, wife, Francy in 2017, and sister, Alice "Bebe" Arbuckle. Bob is survived by his three sons, John Fisher and wife Jennifer of Newnan, GA, James Fisher and wife Linda of Urbandale, IA, and Judson Fisher and wife Cindy of Joplin, MO; grandchildren, Andrew Fisher, Alex Fisher and his wife Ashley, Allison Fisher, Katie Swisher and husband Dr. Sam Swisher, CPT Nathan Fisher, U.S. Army, and wife Jamie; great grandchildren, Luke Cain and Michael Fisher, Gabe Swisher, and Hannah Swisher; brother, David Fisher and wife Dorie of West Des Moines, IA; along with numerous nieces and nephews.



Funeral arrangements are under the direction of the Schroeder-Reimers Memorial Chapel at Sixth and Marshall Streets in Boone. Online condolences may be left to Bob's family at www.schroedermemorialchapel.com. In lieu of flowers, donations may be directed to the Ericson Public Library or the Foundation for the Boone Area Humane Society in Bob's name.
Thank you!
Category:
Mid-America Publishing
This newspaper is part of the Mid-America Publishing Family. Please visit www.midampublishing.com for more information.