Rosalie Johnson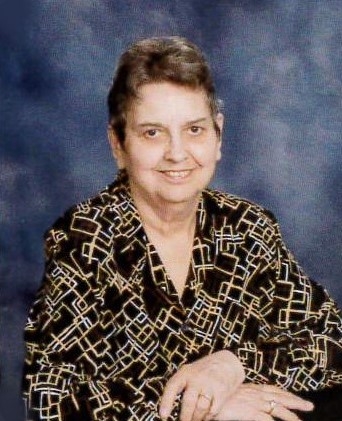 Rosalie A. Johnson, 82, of Boone and formerly of Ogden, passed away Thursday, October 27, 2022 at Westhaven Community in Boone, Iowa.
Funeral services will be held at 10:30 A.M. on Thursday, November 3, 2022, at Zion Lutheran Church in Ogden. Pastors Christopher Walters and Lyle Hansen will officiate. Burial will follow at Glenwood Cemetery in Ogden. A visitation will be held from 5-7 P.M. on Wednesday, November 2, 2022, at Zion Lutheran Church. Carson-Stapp Funeral Home in Ogden has been entrusted with arrangements. For online obituaries and condolences, please visit: www.carsonstappfuneralhome.com
Rosalie Ann Hasstedt, daughter of Amil E and Dorothy R (Myers) Hasstedt was born on February 5, 1940 in Ogden, Iowa. She grew up on their farm west of Ogden with her sisters. Rosalie graduated from Ogden High School with the class of 1958. Following her education, Rosalie resided & worked in Garner, Iowa for a few years before returning to Ogden in 1963 with her children Mark & Cathy.
On August 1, 1965, Rosalie was united in marriage to Roland "Rollie" Johnson at Zion Lutheran Church in Ogden.
In 1963, Rosalie began her career at City State Bank in Ogden where she worked as a Bookkeeper. Throughout the years, she held various positions within the bank and headed the change to computerized/automated systems in the late 1980s. Rosalie retired in 2001 as a Vice President.
Rosalie was an active member of Zion Lutheran Church throughout her life. Until she became unable to attend in person, Rosalie especially enjoyed bible studies & the quilting group. She was a former board member of the Boone Humane Society, opened her home to the Christmas Ogden Tour of Homes for many years and decorated trees & scenes for Festival of Trees on behalf of City State Bank. Rosalie & Rollie enjoyed flea markets. With Rollie's restored sprint car, they traveled the Midwest to attend Old Timers races. Rosalie greatly enjoyed hosting family, friends and co-workers at her home for meals, teas & holidays.
In addition to her parents, she was also preceded in death by her husband, Rollie; son, Mark David Carlson; and two sisters, Marilyn R Coffman and Rosella L Morgan.
Survivors include her daughter, Cathleen S Carlson (Leslie Den Ouden) of Boone; grandson, David Carlson also of Boone; and several nieces, nephews, and friends.
Memorials may be left to the discretion of the family.
Category:
Mid-America Publishing
This newspaper is part of the Mid-America Publishing Family. Please visit www.midampublishing.com for more information.