Sherry Johnson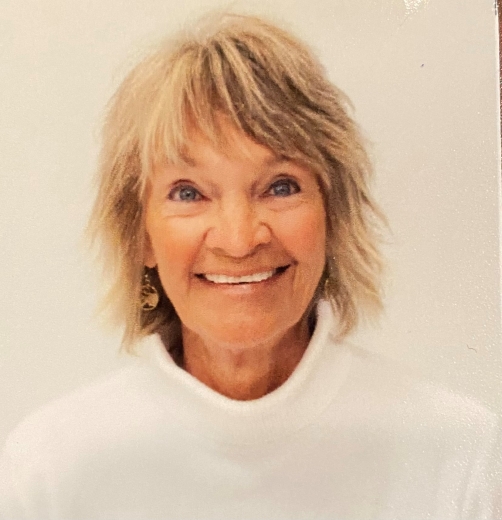 Sherry McCarty Johnson, age 86, passed away peacefully on Wednesday, August 31, 2022, at her home in Meeteetse, Wyoming where she had lived since 2009.
She was born May 5, 1936, in Sibley, Iowa to Mr. & Mrs. W.S. McCarty. She was a 1954 graduate of Sibley High School and went on to graduate with an X-ray and lab technician certificate in St. Paul, Minnesota. While working in the radiology department at Lutheran Hospital in Fort Dodge, Iowa, she met Thatcher Johnson. In March of 1956 they were married and settled in Gowrie, Iowa. Later, she reentered the medical field as an X-ray technician at Perry Hospital in Perry, Iowa, and then became a rural mail carrier in Madrid, Iowa from which she retired in 1996.
She had always dreamed of being a pilot, so after her husband died in 1986, she earned both her private pilot's license (PPL) with an instrument rating (IR). She also became certified to land an aircraft with skis, and later became part owner in two small aircraft, an Aeronca Champ and Piper Cherokee. She also became Squadron Leader for the B-24/B-29 Squadron of the Commemorative Air-force, based in Midland, Texas. She was responsible for organizing summer tours of the aircraft, and at one point flew the B-29 Superfortress Bomber, also known as "Fifi", which at the time was the only B-29 flying worldwide.
A committed Christian, throughout her life, Sherry had an active faith-life, and took part in a mission trip to Estonia. She has also been proactive in the Republican Party, most recently serving as State Committeewoman for Park County, Wyoming, and was a local contact for Harriett Hageman's successful campaign for Congress.
She is survived by three of her children: Tyra Lynn Moe of Wasilla, Alaska, Kelly Lane Ullom of Meeteetse, Wyoming, Shane Thatcher Johnson of Wilmington, North Carolina; and by grandchildren Hudson Moe of Anchorage, Alaska, Tommy Moe of Jackson Hole, Wyoming, Mike Moe of Anchorage, Alaska, and Teri Moe of Salmon, Idaho. She will be interred in Gowrie, Iowa next to her husband and her daughter Courtney McCarty Johnson, both of whom predeceased her.
A local celebration of life will be held by the family at a later date.
Memorial donations may be made to the Park County Animal Shelter in Cody, Wyoming for the spay and neuter program. Card and sympathies may be sent to Kelly Ullom at PO Box 391, Meeteetse, Wyoming 82433. Condolences can also be left on Sherry's memorial page at www.BallardFH.com
Category:
Mid-America Publishing
This newspaper is part of the Mid-America Publishing Family. Please visit www.midampublishing.com for more information.