Shirley M. Rose, 82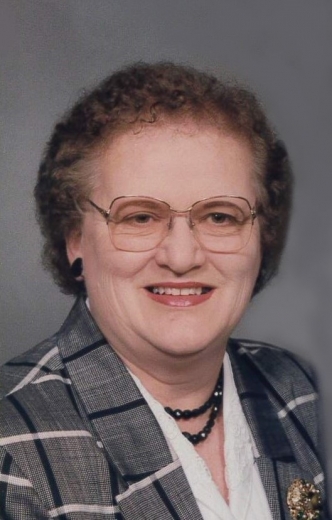 Shirley M. Rose, 82, of Ogden, Iowa, passed away on Saturday, December 26, 2020, at the Iowa Methodist Medical Center in Des Moines.
Funeral services for Shirley will be held at 10:30 a.m., Monday, January 4, 2021, at the Community United Methodist Church in Ogden.  Pastor James "Buck" Buckhahn will officiate.    Visitation will be prior to the service, starting at 9:00 a.m.   Burial will be at Glenwood Cemetery in Ogden.  Carson-Stapp Funeral Home in Ogden has been entrusted with arrangements.  For online obituaries and condolences, please visit: www.carsonstappfuneralhome.com
Shirley Mae (Melco) Rose was born on June 10, 1938, in Webster County, Clare, Iowa.  She graduated from Manson High School class of 1956.  Following her education, Shirley worked in Fort Dodge at Iowa Finance & American Acceptance Loan Co. and later at J.C. Penney office.  She met Raynold Rose at the Laramar Ballroom in Fort Dodge.  They married on December 14, 1957.  They lived in Boone, Iowa, and she worked in the office of J.C. Penney, later moving to Ogden where they raised four children.  Shirley worked for 20 + years alongside Raynold at Sherbring Chevrolet.
Shirley belonged to the Community United Methodist Church in Ogden.  Some of her favorite pastimes include puzzles, reading, and cooking.  She also enjoyed gardening, flowers, bird watching, and being with family & friends.
Survivors include her children, Douglas (Carole) Rose of Oskaloosa, IA, Debra (Monte) Carlson of Ogden, IA, Donald (Deb) Rose of Ogden, IA, and Dianne Nicklos of Ogden, IA; 12 grandchildren, Merrin, Molly & Mattie,  Ben & Cody, Brandon, Jason, Brittany, Tiffany & Kristina, and Mason & Lydia; 11 great-grandchildren; 4 step-grandchildren, Derek, Stephen, Jessie & Kevin; 1 brother, Larry (Sandra) Melco of Palmer, IA; and several nieces, nephews, and cousins.
She was preceded in death by husband, Raynold Rose on September 24, 2010.
Memorials may be left to the discretion of the family.
Category:
Mid-America Publishing
This newspaper is part of the Mid-America Publishing Family. Please visit www.midampublishing.com for more information.